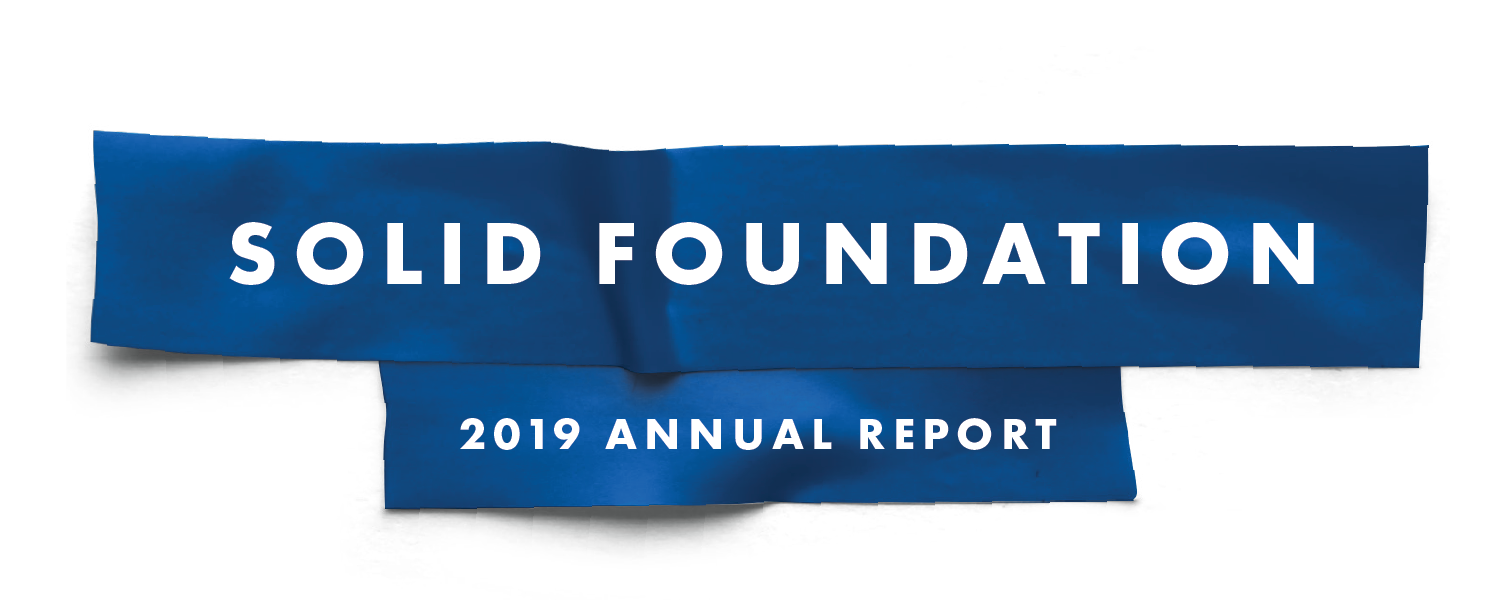 The Local Church
In 2019, Life In Abundance helped equip 193 churches across Africa and the Caribbean, so they could serve their communities and wholistically meet the needs of those in their midst. LIA is honored to serve alongside believers who care deeply for those around them and are committed to seeing God bring restoration and redemption in their countries, just like we are. As Pastor Jared in Mathare, Kenya says, "LIA's vision is my vision… what they do is part of what I do." Through leadership trainings, programs and projects that promote overall health, and resources meant to empower nationals, LIA continues to keep the local church central in all we do. Long after we leave a community, these local churches will remain, passing God's peace and spreading the hope of the gospel that the world so desperately craves.

Transformation Stories
Economic Empowerment | Djibouti
In Randa, Djibouti, a closed country LIA works in, one woman empowered by our economic trainings this year was a widow with five children. Described by an LIA staff member as "very poor in financial resources, but rich in ideas," she hoped to build an adequate shelter for her family. With access to LIA's loan and savings programs, the woman turned her many income-generating activities stone by stone into a house with a roof, doors and windows, and eventually electricity. 
Social Engagement | Kenya
For many orphans and vulnerable children, hopeful futures don't seem possible, and their guardians struggle to care for them and meet needs. Through various interventions, like our recently launched running clubs, LIA is helping to bring restoration and hope. "My child Elisha was very timid and he used to sneak out to the streets and had started sniffing glue. When the pastor reached out to him and enrolled him in running club, he has now changed and enrolled back in school." – Elisha's guardian.
Community Health | Ethiopia
Desta and Magbare, were once a couple rejected and discriminated by fellow street dwellers in Ethiopia, because childhood polio had left Magbare a crippled man. Society said he wasn't fit to be a husband and that Desta was a fool for marrying him, but the Lord has had favor on them. Through their faithfulness, they've built an honorable family life and become a model for others. LIA's Zoe Clinic staff have become their extended family and support, as the team treats Magbare's health issues at home and holds a discipleship class that Desta attends weekly. With health resources that have grown their confidence, the couple says they can look at the years to come with hope and expectation. 
Education | Uganda
Gloria, a 12-year-old girl in a refugee camp in Adjumani, Uganda, is one of many who've lost family due to genocide in Sudan. Her mother's casket sits beside the hut she shares with her younger sister and grandmother. School in this community is a high privilege that most cannot afford. Yet LIA's BeFriend project is helping cover school fees, and transformational development agents trained by LIA check on the family each week. A pastor in the community who partners with us says, "Through LIA, we were empowered to reach out to vulnerable people. We visit them and encourage them. We wish to do more, and we are not limited. We have a big God." 
Looking Ahead
are raising the global ministry of LIA. Serving to advance the ministry both now and in the long term, our focus for the future is centered on three pillars:
Building all the "1704" entities to their full potential.
Building missional efforts that multiply our wholistic impact through training, collaboration, resourcing, and facilitating partnerships that serve beyond our geographical footprint.
Building advocacy for the poor and the vulnerable in line with the LIA model to influence decision makers and intervention methodologies by sharing our impact assessment findings, operational research papers, and experiences we have gained over the last 20 plus years of serving among the rural and urban poor.

 
Looking back on 2019, we are so grateful for what the Lord has put in place and led us into, and as we continue to step forward we joyfully anticipate what God has in store next. Praying for great kingdom impact and numerous opportunities to help bring Christ's promise of life in abundance to those in need.