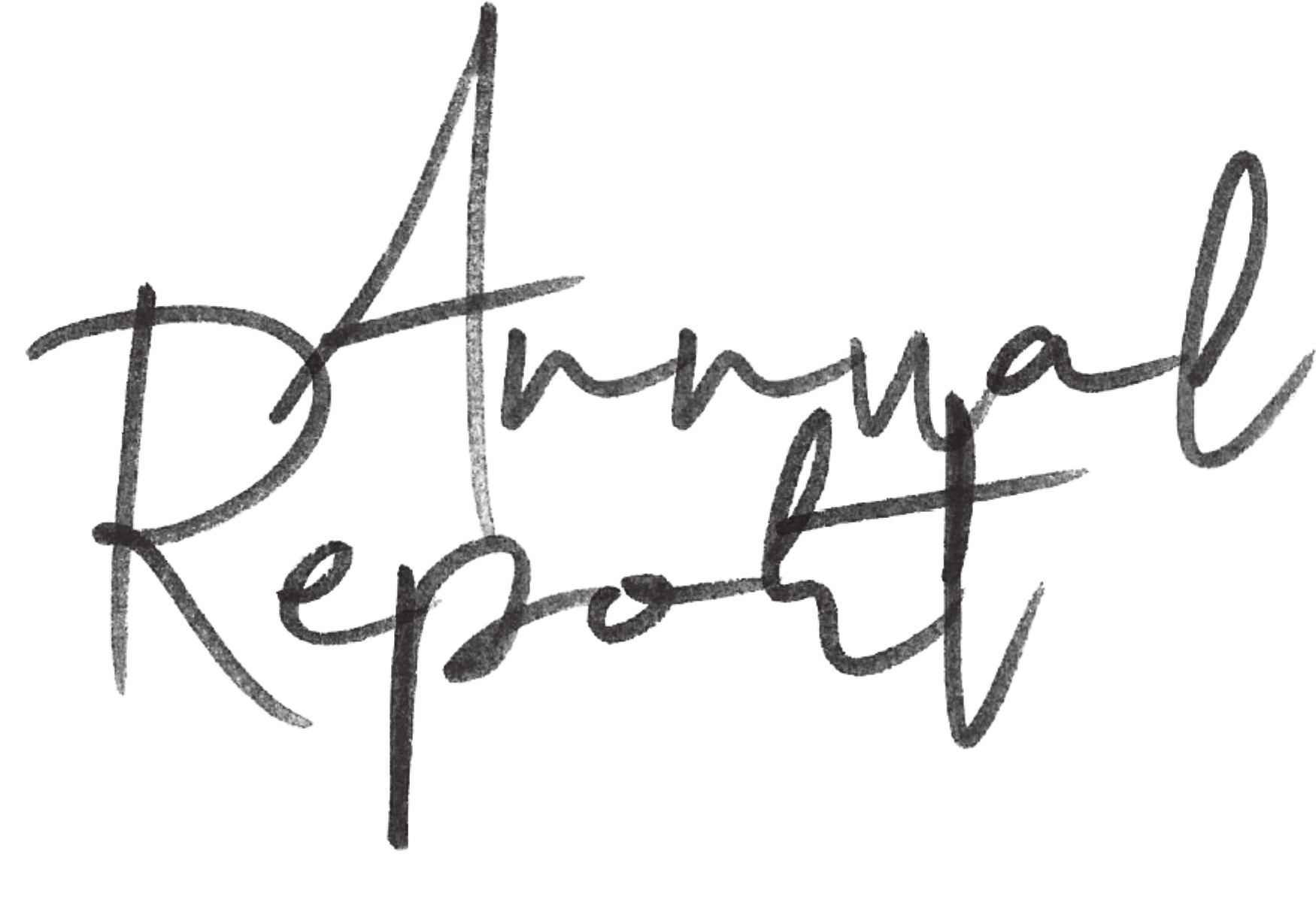 "The year 2021 will go down in the history of Life In Abundance as one of the most defining and really remarkable years in our history as a ministry."
The Last 5 Years
From 2017 through 2021, our goal has been to pursue wholistic establishment as an organization.
At the end of a strategic plan, we celebrate the fruit.
Looking back over this period, we praise God for how he has provided and continued to lead us forward as we've stayed steady at the plow. In this season, we've faced challenges and changes (along with the entire world) that we could not foresee when the International Board commissioned this strategy. However, as we evaluate, we're proud to say the Lord has done immeasurably more than we could have asked or imagined, and we've been blessed to serve with his guidance.
In the past 5 years we've:
Grown as a team from around 80 staff members to 135.
Established new support offices, formed strategic partnerships, and raised almost $15 million to fund LIA's work.
Aimed to impact 301,779 poor and vulnerable people and instead served over 779,980.

Our 2021 Impact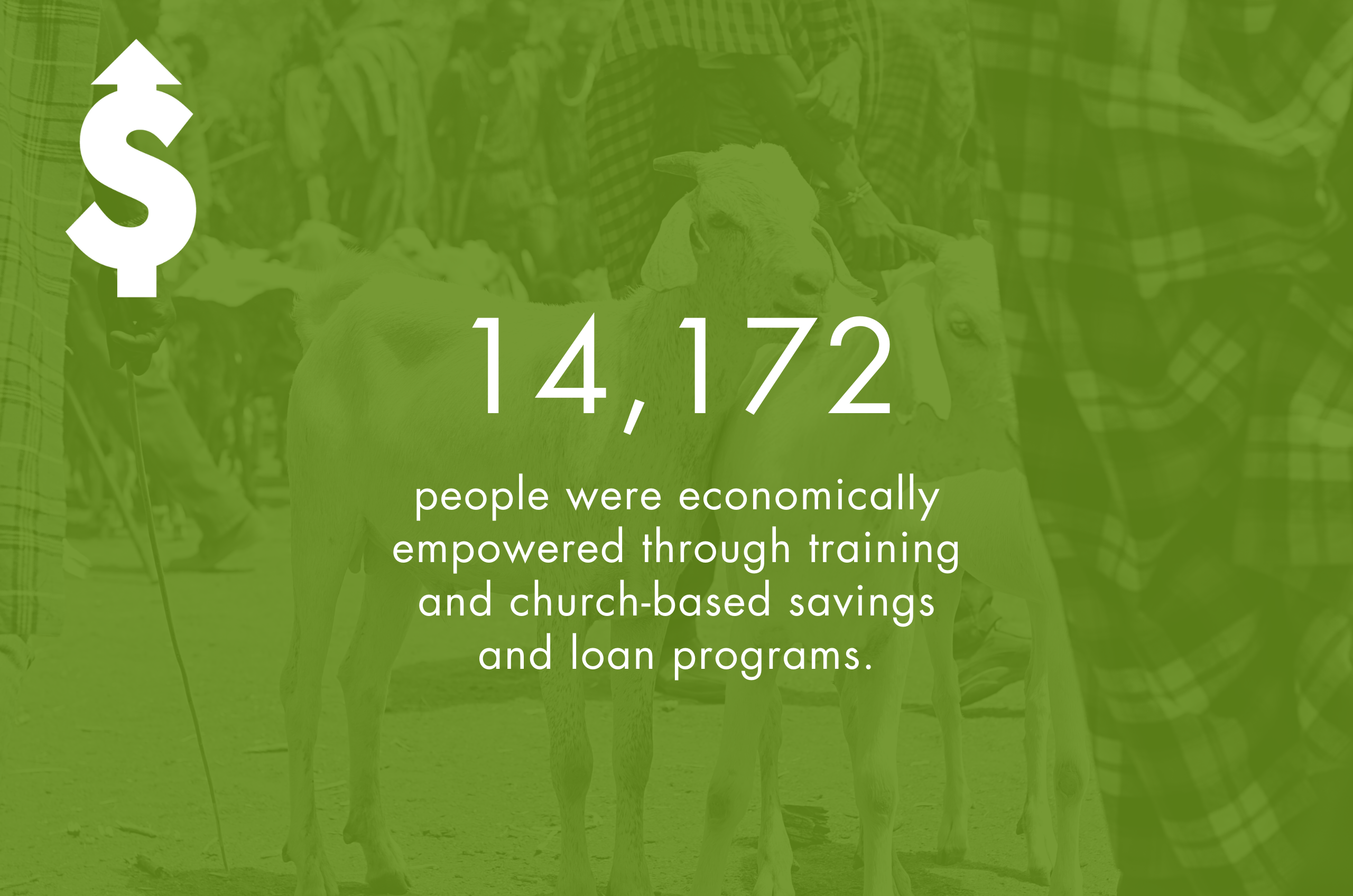 "I'm now full of smiles. The way we came isn't the way we are today. I now receive relief food from LIA International Uganda. And I was given a goat for economic empowerment. I'm very excited."
– Ayan, a South Sudanese widow living in Uganda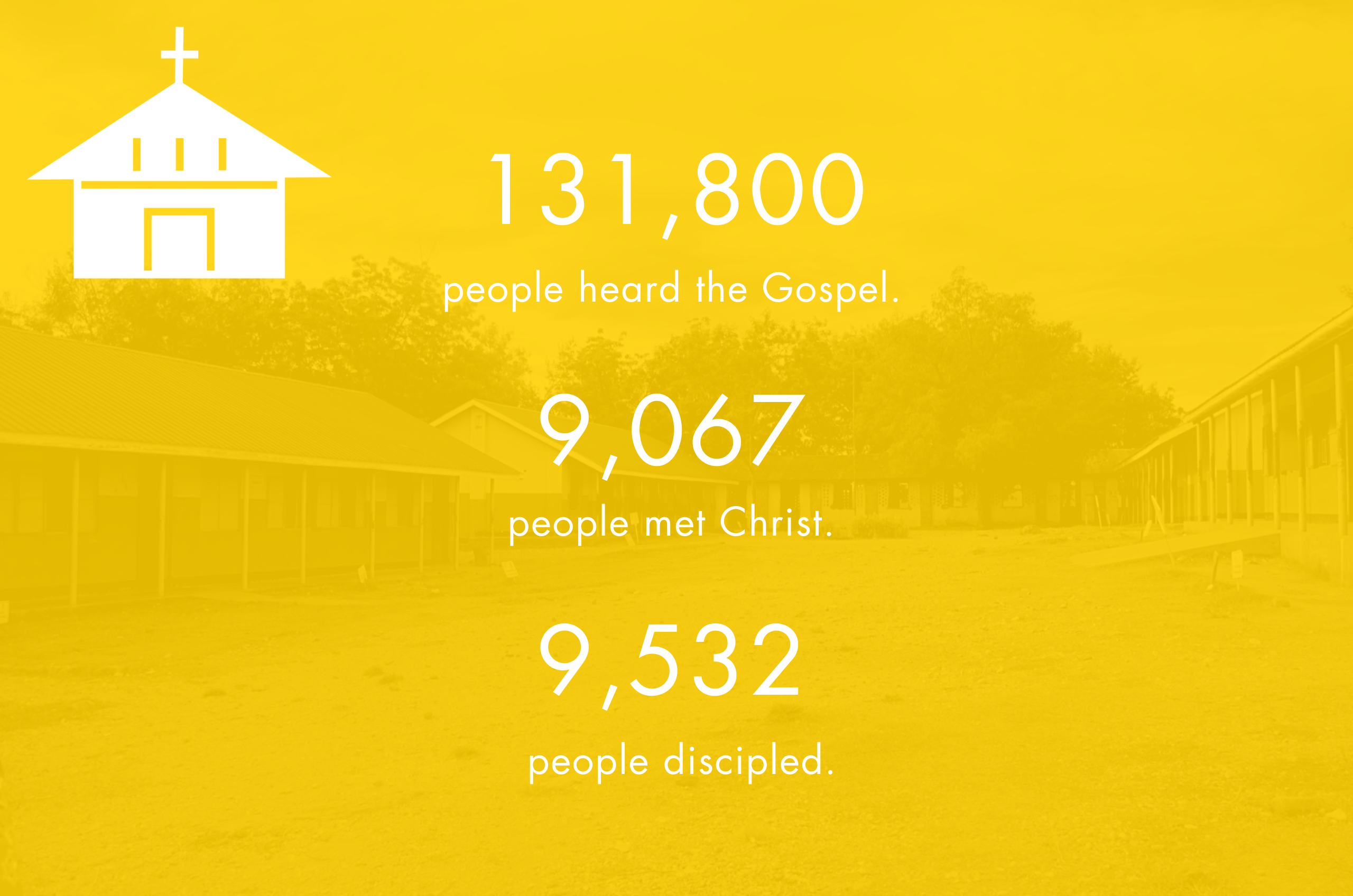 "Although I am a servant of God, I sometimes found it difficult to meet my most basic needs…. The training that LIA gave me opened my eyes and I saw what I have that can help me thrive."
– Pastor Claver, Burundi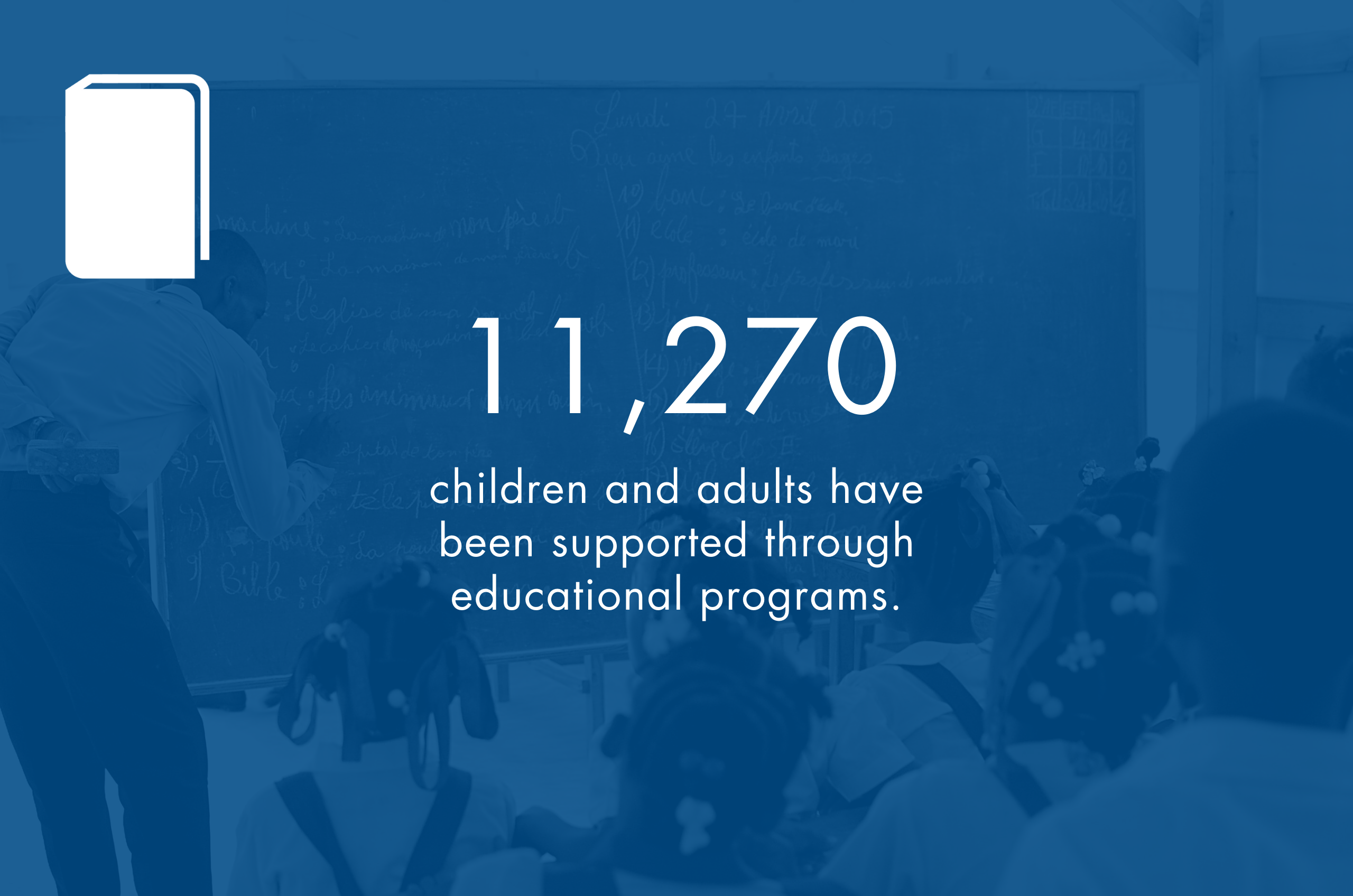 "I plan to perform the best I can to get a good mark in the national exams and I am sure someone will give me a scholarship to go to high school."
– Laureen, a student at a school LIA serves in Kenya, who dreams of becoming an IT Engineer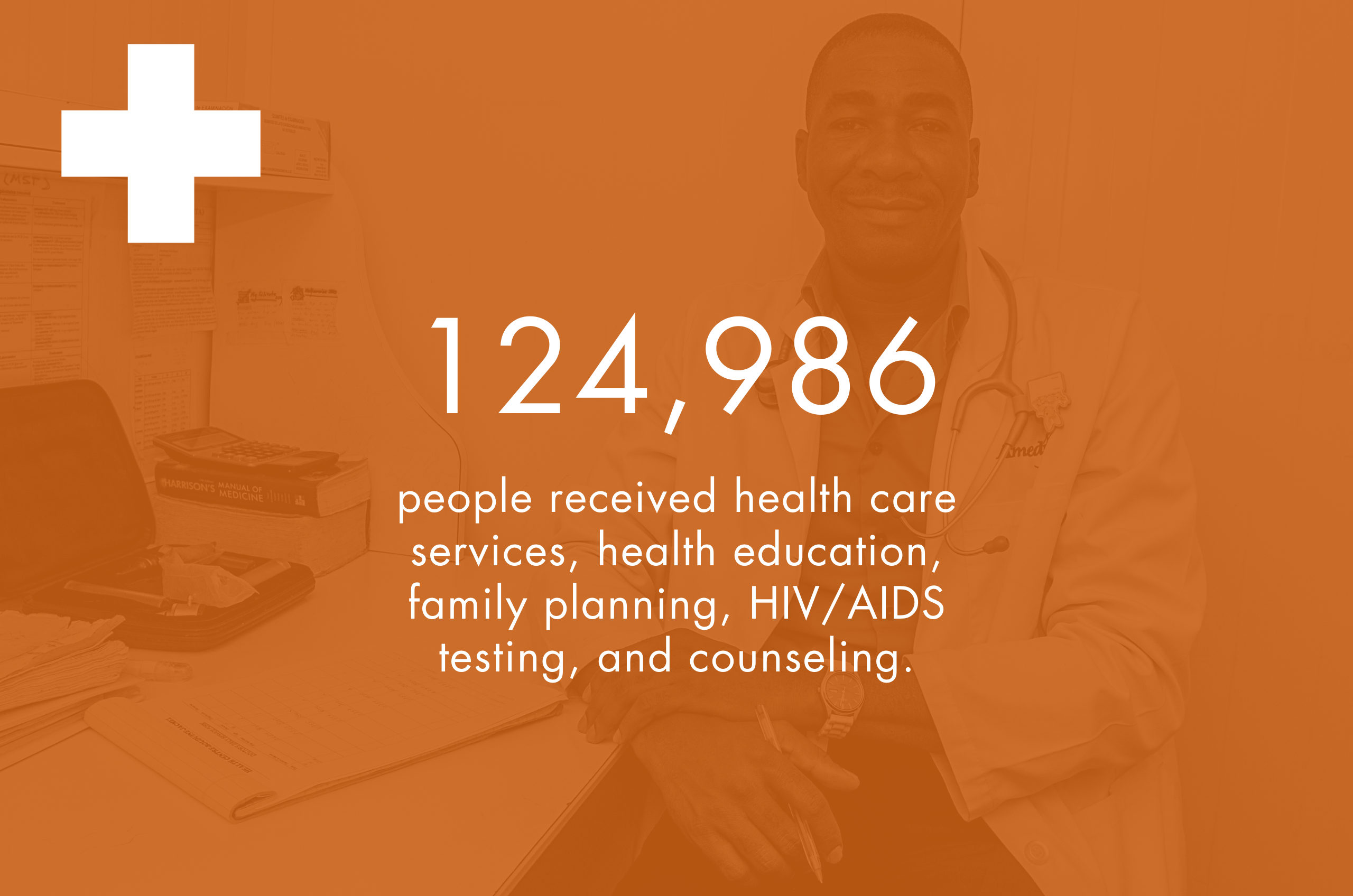 "During this pandemic season, we have seen God at work as we served in the clinic. It was truly amazing to see that God has done a lot with the little we had. We have been able to serve more than 10,000 people in the clinic this year."
– Dr. Sem, Haiti Clinic
LIA respects and honors the cultural laws that are in place in the countries we serve. In 6 of these countries, (Sudan, Djibouti, Somaliland, Somalia, Eritrea, and Egypt) this means we work through community-based organizations alongside local leaders focused on wholistic and sustainable development. In 2021, our teams and partners faced challenging trials in these areas, but we saw God's power and provision on full display as they persevered and stood firm in their faith as they served the poor and vulnerable.
Local Resource Mobilization
In 2021, we launched our Seeds of Generosity training in Africa and the Caribbean to encourage Christians in the Global South to stay open-handed with what God has given them, recognizing how they, in spite of the world's labels, are surprisingly rich.
The training is a one-day event or an eight-week study walking through 8 principle themes including: Christ's mission, the model leaders are to set, and giving out of our means. Over 12,260 people from 11 LIA countries and more than 190 churches we partner with have already completed this program and have been mobilized to use their local resources to support each other and those around them. We look forward to seeing how God multiplies their impact in the future.

This year, we welcomed our new CEO, Dr. Hesbone Kang'e. He stepped into this position on August 16th, allowing Dr. Florence Muindi to focus more fully on her role as LIA Founder and President. Dr. Kang'e is a Kenyan with over 25 years of experience working with international, non-governmental organizations like ours. Since he started, he says, "The Lord our God has been faithful. I've seen him heal the sick, save sinners, graciously open new doors for ministry, and miraculously bring partners to LIA through whom he has provided for the ministry."
We believe in abundance and know it's even better when shared. Through the Global Institute, that was launched in 2020, we praise the Lord for the opportunities we've had to grow in our advocacy and missional efforts around the world and to capacitate and encourage other organizations to pursue wholistic impact with us. This year, we hosted 7 Global Institute events, including our annual Global Missions Conference, and had over 455 people participate from 39 countries. We were also honored to be recognized for LIA's high standards of ministry and humble service at Daystar University's graduation ceremony in November. We are proud to be walking with this school in Nairobi and other like-minded partners as we multiply our impact by helping others pursue kingdom work.
In May 2021, our LIA International Board got a new Chair, Sammy Mwangi. He has brought fresh passion and skill in progressing the Board/governance development agenda this season and shaping our path forward as a performance-based organization. Our Board currently has 12 members, representing 7 nationalities, who share their expertise in areas such as legal, governance, medical, finance, HR, and partnerships. We joyfully serve under their guidance.
LIA has ministry support offices established in the US, UK, and Europe (Switzerland) where in 2021, we stewarded relationships with over 400 individual, church, and foundation partners. LIA-Europe's establishment is taking a unique approach, utilizing a missions research route that has enabled us to engage key church leaders and agencies in Switzerland. We are grateful for opportunities to invite people from the Global North to join in partnership with the Global South as we build God's kingdom. We're richer together.
As we step into our next 5 years with a new performance-based direction and strategic plan to help us fulfill our 10-year vision, we are grateful for all that took place in 2021 to position us well for future impact. Our goal between 2022 and 2026 is to empower 800 local churches to restore dignity and help transform 1.5 million people in poor and vulnerable communities in Africa and the Caribbean. The team's prayer is that God would both deepen and expand the work of LIA, bringing Christ's promise of abundant life to those longing for lasting hope.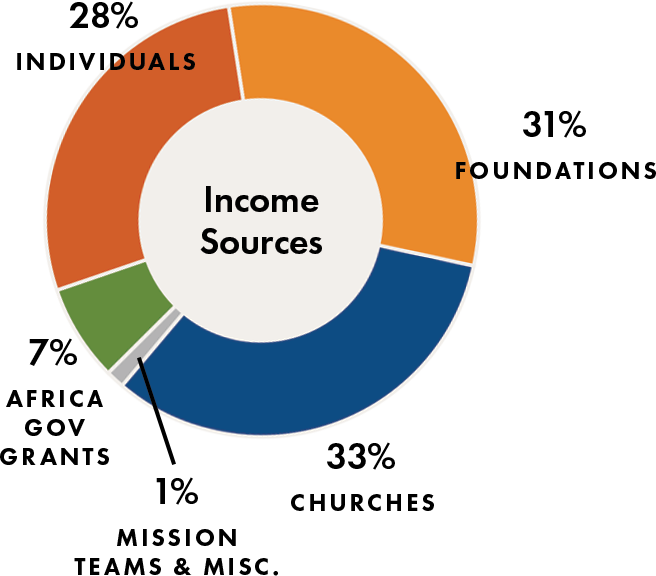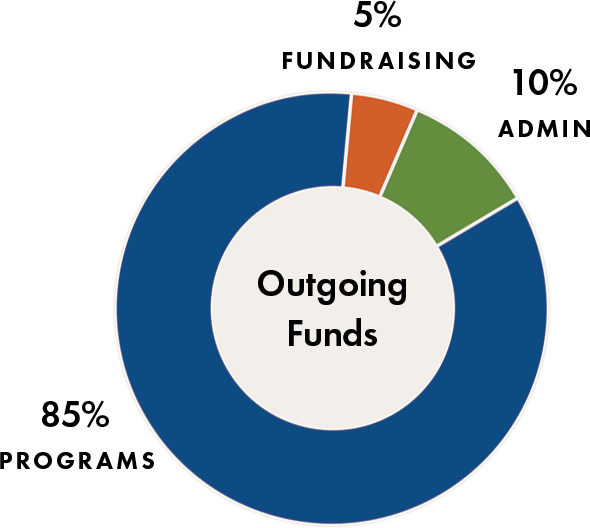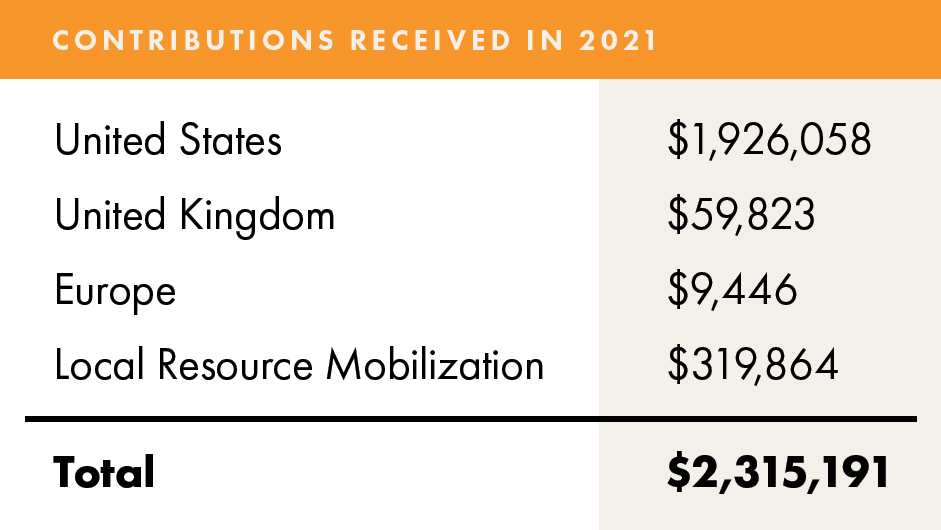 Your partnership helps make all of this possible.