DEFEAT POVERTY.
RESTORE DIGNITY.
We empower local churches to break the cycle of poverty in their community by creating lasting transformation through our integrated model.
Our Wholistic Model
empowers the local church to sustainably meet the needs of the community.
Economic Empowerment
When someone can provide for themselves and/or their family, dignity and self-worth is restored.
Social Engagement
Addressing social injustice is essential for change. We equip community leaders to identify the systemic evil that perpetuates social poverty.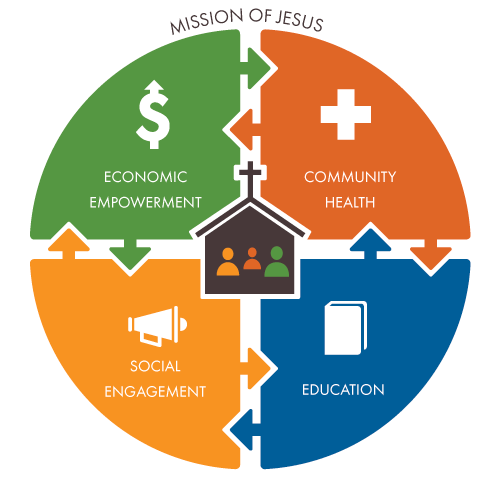 Community Health
Health is essential for life. Disease prevention and health education are necessary to address physical poverty.
Education
Education is the foundation for development. All development initiatives include community-wide seminars and targeted educational interventions.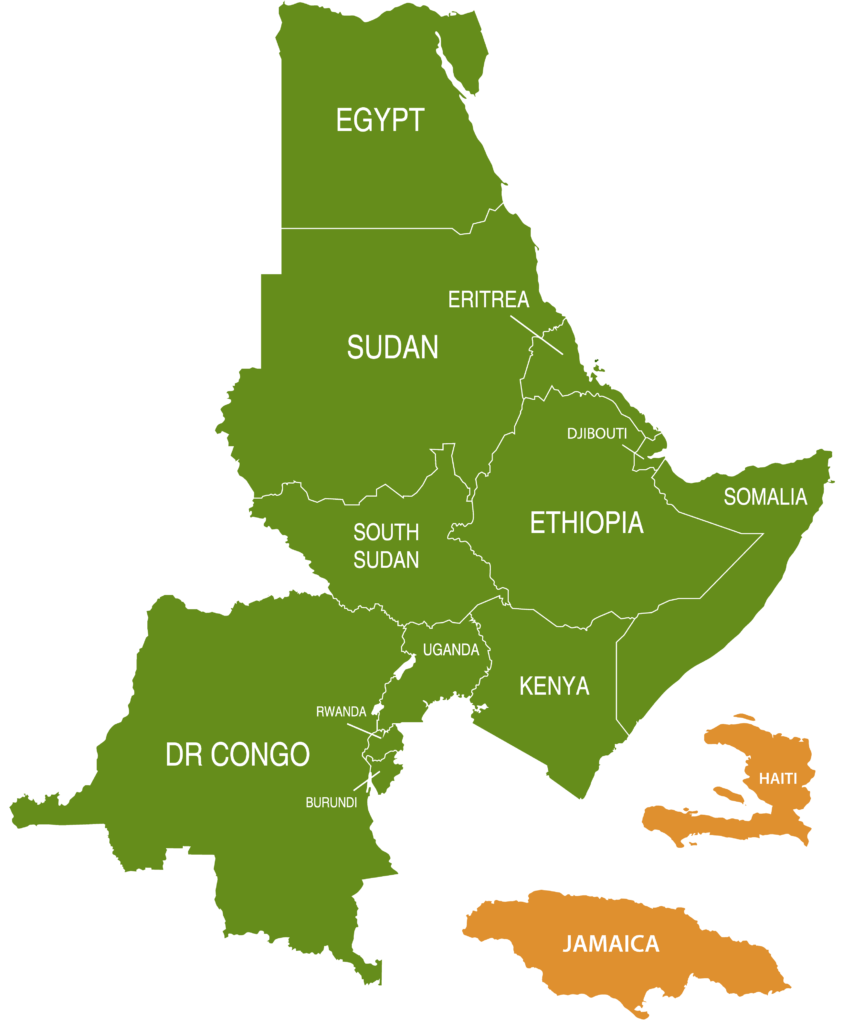 Where We Serve
We currently walk with 230 churches within 30 communities in 14 countries throughout Africa and the Caribbean, serving all people regardless of religion, race, ethnicity, or gender.
3 Steps to Sustainable Development
1.
Engage Local
Leadership
We enter a community with the Lord's guidance and ask that He reveal "men and women of peace". We gather the local pastors and community leaders to cast vision for their communities.
2.
Invite Church
Partnership
We partner with the local church in a three-year commitment and empower them through our integrated development model to address the spiritual, social, and material needs of the community.
3.
Cultivate Community
Ownership
 Individuals from within the church and community are transformed and begin to take complete ownership of the process.
We empower local churches to break the cycle of poverty in their community for lasting transformation.
Since Our First Partnership
1,299 churches in 75 communities have been trained and empowered to implement sustainable solutions to their most pressing problems.

Nearly 11,975 community health and resource workers have been trained.

32,778 families have been economically empowered through micro-loans and income generating activities.

More than 35,960 people have been trained in educational support.

More than 53,955 Orphans and Vulnerable Children (OVC) have been supported and cared for through our OVC support.

Over 70,348 people have been trained in Evangelism and Discipleship.

More than 483,544 people have had community health care by LIA's local church partners.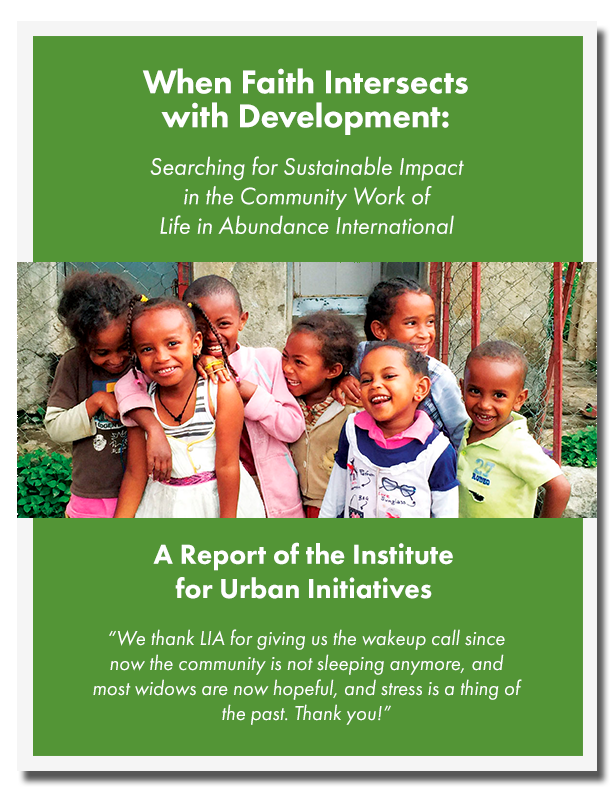 6 Communities Completely Transformed
Sign up to download this FREE report that proves our model works! 6 communities in two separate countries empowered by our model.