For Other Ways to Give
Mail a cheque to:
Trinity Centre
St. John Sub Castro
Abinger Place
Lewes BN7 2QA
Call us: +44 (0)7954 144771
Above Reproach
We are committed to ensuring financial accountability and transparency. LIA is a member of Evangelical Council for Financial Accountability (ECFA).
Registered Charity No: 1177632 (England & Wales).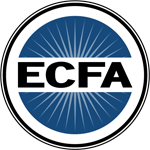 LIA is a tax-exempt 501(c)(3) organization. All contributions made are tax-deductible to the fullest extent of the law. Read more about LIA's financial accountability practices.