As the world faces the outbreak of the Coronavirus and the implications of this global pandemic, you may be wondering how COVID-19 is affecting Life In Abundance's work and the poor and vulnerable communities we serve in Africa and the Caribbean.
LIA currently works in more than 56 disadvantaged communities in 14 countries. All these countries are currently being impacted by the virus. We recognize the severity of this for the urban and rural poor we walk with, many of whom live in crowded areas, rely on daily income, have pre-existing medical conditions (such as malaria, tuberculosis, HIV and AIDS, and malnutrition), and have less access to proper healthcare and education. COVID-19's spread in these communities could be devastating.
However, we know that Life In Abundance is uniquely positioned by God to make a difference during this critical time in history. We partner with over 150 local churches in these communities and have the infrastructure in place to train local staff members and leaders to deal with not only the medical side of current needs, but also the economic, social, and spiritual implications people are facing.
As we wholistically meet the needs of these communities during this time, we wholeheartedly believe in the Lord's sovereignty and his ability to bring life in abundance even now. We're thankful to serve God alongside all of you and will continue to keep you updated.
ACTION PLAN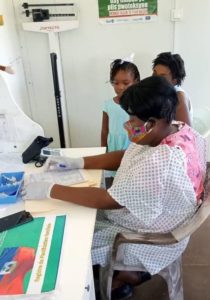 Our country staff teams have adjusted their roles to develop a response to the COVID-19 pandemic that includes education on preventive measures, distribution of hygiene and medical supplies, and support for jobless families. COVID-19 is present in all of the countries we serve. Governments are taking action to stop the spread by initiating lock downs, restricting movement, and encouraging social distancing. However, a majority of the country populations have limited access to information so there is a lot of fear surging through our communities.  In various ways, we are beginning to see the tide turn and less of an impact as it relates to spread and infection – yet the economic impact has been severe in many communities with the extended lockdowns. LIA Country Directors have stepped up to the task, serving as front-line workers to combat this and serve their countries. Click here for more information on the action plan we are implementing to serve our communities well during this time.
OUR GOAL
Our goal is to bring awareness of COVID-19 in our 56 communities, equip 56,000 people with facemasks and hygiene materials, as well as give temporary food and financial support to families impacted and equip LIA's three primary health care clinics and partner with other government centers in our 56 communities.
YOUR SUPPORT
Below are examples of how your giving can support our communities in Africa and the Caribbean during this time. Any size gift makes a difference to those in need.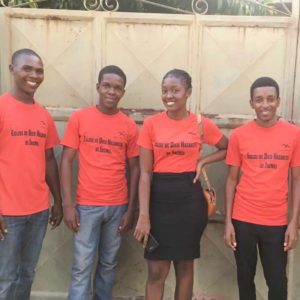 Informational Poster and Brochures
$10 | £8 | 15fr.
Your gift could provide 1 poster or 100 brochures to bring awareness and encourage preventative measures in communities.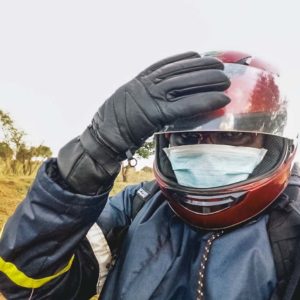 Facemasks and Soap
$20 | £16 | 19fr.
Your gift could provide a 50 count pack of facemarks for a family or 10 bars of soap for 5 families for 2 weeks.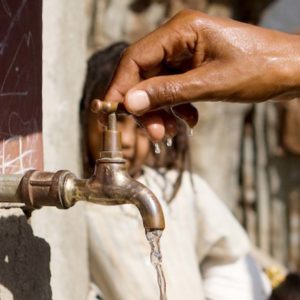 Roto Water Tank
$50 | £40 | 48fr.
Your gift could provide 1 Roto water tank to promote hand washing in communities.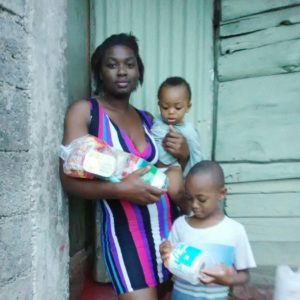 Food Supply
$150 | £120 | 140fr.
Your gift could provide a 3-month supply of basic food for one of our 11,200 families in need.
DEVOTIONALS
Check out and share these 5-day devotionals (including coloring pages, worship playlists, and other interactive elements) made especially for you as you walk through this time. Created for easy mobile use and viewable on all devices.
PRAYER
During this season, we would be honored to partner with you in prayer for any needs or concerns you or your loved ones may be carrying. Let us know how we can pray by
filling out this form
.
Please join us in prayer for the believers we partner with, our staff members in the field, and their countries. Lord, may the hope of the gospel and the wholistic service of the church spread even faster than this virus.
Sign up for our prayer letter below.