"My life today is incomparable to how I used to live a few years ago."
We first met Bati in 2007 when he was a homeless street kid. Bati had been homeless for more than 10 years battled daily to survive. Between running from the police and digging through trash for scraps to eat, the streets were all Bati had known since age 11.
In 2007, Bati enrolled in a street children prevention and rehabilitation program in his local community. The program was an LIA initiative started by the local community in order to help diminish the number of street children and provide them community and support. The children were given a group home to live in and socialize with other kids. They were provided with bedding, a kitchen space, and bathroom. To Bati, it was a miracle to be treated with dignity as he'd never had anyone care for him the way this local community program had.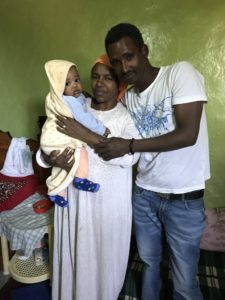 On the third and final year of the program, Bati was trained to be a hairdresser in order that he may have a way to support himself. He was given a hair dressing set and 3-months rent to help him secure a space for his new business.
Bati worked as a hairdresser for 7 years and, today, has transitioned to working for a loading business in Addis Ababa. He is a husband and father of 4 beautiful children. Once a homeless child, now a dignified father and husband able to provide for his family. Bati reflects on how his life has been immensely transformed since coming in contact with LIA: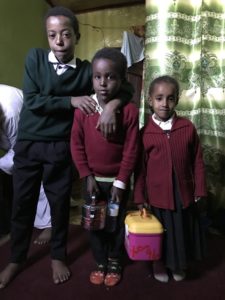 "My life today is incomparable to how I used to live a few years ago. Now, I have a wife and children that I love and care for. I never cared about my life before, but now I take care of myself and want to live longer so that I can raise my children well. I didn't have the opportunity to finish my school, but now I want my children to be successful in their education. I grew up eating leftovers, but my children are now eating healthy fresh foods cooked by their own mother."