Muhaweni and Emanuel are married and live in Rwanda. With four children, they've worked through many trials to try and put food on the table for the family. Meeting monthly rent on time was constant stress and neither Muhaweni nor her husband had a sustainable income that provided enough financial support for their family. Muhaweni was only selling potatoes, tomatoes, and vegetables on the street while Emanuel was trying to sell second-hand clothing. They were on the street everyday trying to make ends meet.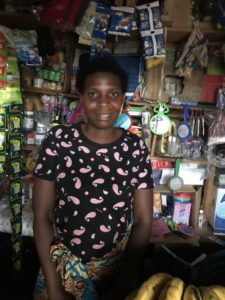 "My husband and I barely had enough income to provide enough food and meet all the needs of our family. We would usually spend seven days a week on the streets, but at the end of the day we weren't able to make much money at all. We were never sure how we were going to get our next meal. Paying the monthly rent was one of our family's worries and we almost always failed to pay on time," Muhaweni explained. 
When they had nearly lost hope, Muhaweni and Emanuel decided to register for a training put on by their local church, God's People Church, to learn the basics of micro-enterprise. This church had been empowered by LIA's training on how to equip locals to grow their businesses with church-based loans. Upon their enrollment in the training, Muhaweni and Emanuel both joined the church's savings and loan group and were given a small loan to assist them with their businesses. Both Muhaweni and Emanuel began to realize the possibilities for growing their businesses with the help of the training and loans.
Muhaweni used her loan to begin leasing a storefront for her business. She saw significant transformation after the training saying, "I was so resistant and was not sure how to improve my family's business. Thank God that the training has opened my eyes and I'm now able to see how things really work and even advise others in my church." Emanuel's loan helped him boost his inventory of clothing and he's doubled his daily sales since his investment.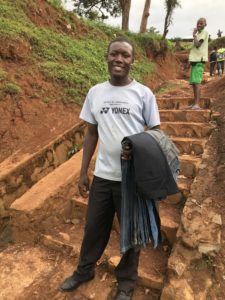 Recently, Muhaweni and Emanuel had enough money to build their own 4-room house. Being relieved from the demand of paying monthly rent is a huge breakthrough in their life. They're now renting a kiosk for their businesses and have it stocked with a variety of goods.
Both Muhaweni and Emanuel serve at God's People Church. Emanuel teaches the Word of God and Muhaweni is a deacon and member of the choir. Freed from the worries of having a sustainable income, they're now able to generously offer both their time and resources to their community. The couple helps their church's evangelism activities by covering transportation costs for those who go out to evangelize. They're now well known for their consistent contribution in supporting economically-challenged families in their church because of the way God has transformed their lives.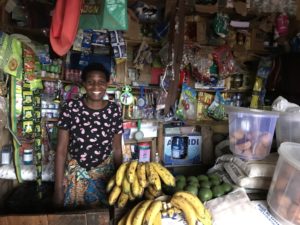 "I am so proud that I've become a role model to many women who are struggling in their business. There were many times I wanted to stop, but it worked out well over time," Muhaweni said. 
We love stories like Muhaweni and Emanuel's because they show the way that our model holistically transforms people's lives! With better financial resources, Muhaweni and Emanuel are able to provide for their family, improve their family's health by providing consistent meals, pay for their children's education, and be socially connected through their local church and freed to serve others in their community. When lives are transformed by our model, the impact multiplies. Praise the Lord for how He's moving and working in Rwandan communities!