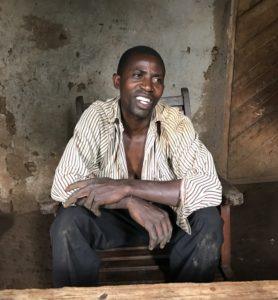 We first met Itmana in Rwanda with his 5 children. Itmana was a bee keeper and made a good living selling the honey his bees made. Unexpectedly, all of his bees died of an unknown disease and he was left without a source of income. Itmana struggled to put food on the table for his family and didn't know where to turn for help. He felt helpless without a job.
During this trying time for Itmana, his local pastor from God's People Church visited his home. After hearing about the misfortunes Itmana experienced with his bees, Pastor Stanley recommended Itmana enroll in an income generating training held at the church. Itmana's church is an LIA partner church that's been empowered through our training to break the cycle of poverty in their community.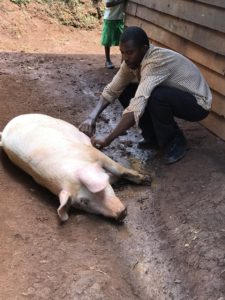 Itmana attended the training and enrolled in the church's savings and loan group. After receiving a loan, Itmana decided to invest in livestock. He bought two female pigs with his initial loan and took one of them for mating and, in less than a year, had 5 piglets. Itmana has continued to buy and sell his pigs and piglets and has even begun raising chickens and rabbits to sell at the local market.
Itmana has paid back all of his loans in full and continues to cultivate vision for his business. He's started to grow corn on his property to provide extra food for his family and hopes to buy a male pig soon so that he can stop paying to mate his pigs. Itmana's vision is to bless his fellow Christians who are economically challenged with chickens, pigs, and anything he has that could help. Itmana is a beautiful picture of a faithful steward. Praise God for how Itmana's been empowered!