Jackson (42) is a husband and a father of 6 children in Narok, Kenya. For years Jackson was plagued by sickness to the point of being wheelchair bound, unable to support his family. Too sick to work or maintain a stable job, his only option to feed his family was to beg. His neighbors were gracious toward his suffering and offered to share food with his family. Jackson had little hope that things would ever improve in his life as the consequences of poverty weighed heavily on him.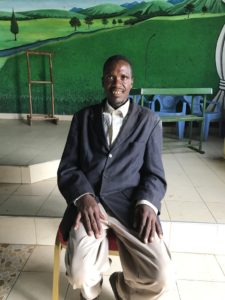 As time progressed, Jackson's health improved until he was able to walk. Although his health improved, he wasn't able to start farming again because he didn't have any seeds to get started. In 2015, a major milestone occurred for Jackson when a member of a local church shared the gospel with him and invited him to church. Jackson gave his life to Christ and began consistently attending the church. Jackson's physical and spiritual transformation was miraculous to everyone who knew him! 
Agnes, a community health evangelist (CHE) who'd been trained by LIA explained Jackson's transformation saying "he was down and had no hope; however, since he received Jesus Christ as his Lord and Savior, I am amazed what God is doing in him." 
Jackson was one of the beneficiaries selected by LIA's partner church, Full Gospel Church of Kenya. In 2017, he received 3 goats as start-up capital and, today, he has 15 goats. For the first time, he sold 3 of the fully-grown goats for $216 with a $141 profit. Using this money, he was able to buy seeds to plant on his long-time unused farm and hired tractors to plough the land. Throughout this year, he's produced 78 sacks of corn and sold 50 sacks at $14.00 each. He now has 8 sacks of maize to feed his family for 1 year, enough sacks saved to plant next season, and 20 sacks he plans to sell in the market.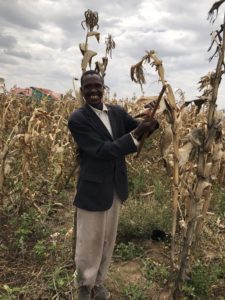 ''I am so happy because my future is so bright," Jackson says as he reflects on his life. "I have hope that things will be even better. Although I've been so blessed since I came to know Jesus, some people think that I got all these blessings by worshipping other gods. I want everyone to know that it is Jesus who blessed me both economically and health wise. I thank the Lord for changing my life miraculously. '' Praise God with us for Jackson's holistic transformation!