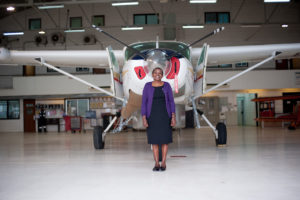 We're excited to share an update of how the Lord has progressed our work with Blue Wings Limited. As our for-profit aviation company comes to life, God is kind to show us the fruit of our labors.
Blue Wings is a treasured vision of LIA and we praise God for His kindness and faithfulness to us. Just like LIA, Blue Wings Aviation exists to declare God's glory and marvelous deeds to the nations. The mission of Blue Wings is to reach and serve remote, marginalized communities by providing affordable and efficient air services for humanitarian aid and relief agencies in Kenya and the East and Central African region. Operating as a for-profit business within this mission, the company will be used to generate income to sustain ministry activities while effectively serving ministry needs on an ongoing basis.
We've purchased an aircraft specific to the needs of the environments where we'll be landing the plane. Other aviation companies often can't reach marginalized areas because their larger planes cannot land and take off from remote airstrips. The Cessna Grand Caravan Aircraft that we purchased is ideal for short takeoff and landing operations from remote airfields. The aircraft also has long-range fuel tanks that make it easier to do a flight rotation without refueling and allows us to provide affordable flight services.
We have hired Blue Wings staff, tested the aircraft, established the Blue Wings website, and are ready to take flight! We're eager to see how God will use Blue Wings to serve remote areas of Africa. To find out more information about Blue Wings or to book a flight, check out the website!