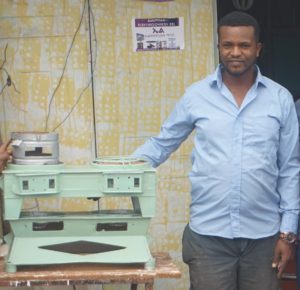 In the Ethiopian town of Adama, 37 year-old Samson was at the end of the rope with his electronics store. Samson, highly skilled in electronic installation, wiring, and repair, and he'd tried time and time again to get his business off the ground with little success. He'd exhausted all of his efforts and still wasn't able to make enough money to build his business or support his family. His wife, unable to cope with the financial constraint, left Samson with his 3 year-old daughter.
Samson had nowhere left to turn until his church reached out in support. Samson's local church had been trained by LIA in holistic community transformation and was able to offer Samson a loan from their revolving fund. Through this, Samson was registered with the church-based savings and credit association and able to take out a loan without interest.
The church's empowerment encouraged Samson to invest more wholly in his electronic business. Prior to the loan, Samson's storefront consisted of a temporary structure on the side of the road at the edge of a fence made of sticks and plastic covers. Now, he is able to rent a small workshop to work from and has also begun to produce local stoves and bread baking machines in addition to repairing electronic appliances door to door.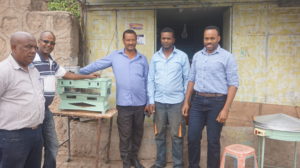 Being a part of the church's savings and credit association has also helped Samson begin to save money on a monthly basis. Samson's success in his business has allowed him to have already paid back a fifth of his loan.
Samson's life has gone from helpless to dignified through the training and equipping of his local church. His pastors testified that his physical appearance and relationship with others in the church has completely transformed. His confidence and church participation have increased and he actively supports his local church by installing electrical wiring system for free. We see a day when, like Samson, the world's most vulnerable and marginalized will have life and have it in abundance!