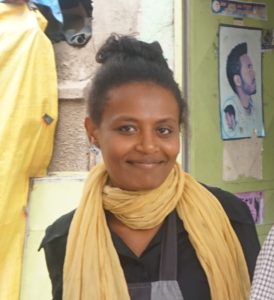 Semret is a young, married mother living in the town of Adama in Ethiopia. She and her husband are committed members of Gospel Light Church and her husband serves as the team worship leader. Dependent upon her husband's income in full-time ministry, Semret's family was unable to keep up with the increased cost of living in their area. They couldn't afford to pay for food or rent and the church was unable to pay her husband enough money to fully support them. Unable to gain control over their finances, Semret felt helpless and desperate.
In time, the church leaders and pastors became aware of Semret's suffering and reached out to her. With the help of the church's saving and credit associate, the leaders of the church recommended Semret start her own small business to help support her family. The church, having been financially empowered, was able to extend Semret support for the start of her small business venture.
Semret eagerly accepted the generous offer and joined the savings and credit association through the church. She used the funds to start her own coffee shop, making traditional coffee and macchiatos. Semret is able to rent a veranda for her shop with the funds from the loan and has been working Monday to Saturday to earn more to support her family.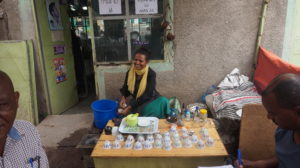 Semret's business is already profitable and she can afford to send her son to daycare through the week while and and her husband work. She's begun saving a portion of her profits and has already started to pay back the loan to the church. Semret and her husband feel empowered and able to support themselves. Their dignity has been restored and they praise the Lord for providing for them.