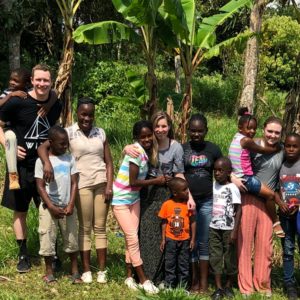 An important aspect of our work within the countries we partner with includes short-term mission trips to our communities. Short term mission trips allow outside churches to partner with kingdom work on a global scale and are an opportunity for us to encourage, serve, and reconnect with our communities and community leaders.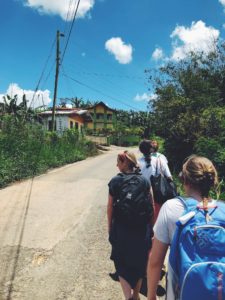 On a recent trip to Jamaica with one of our US church partners, we watched as the will of God unfolded before us utilizing the continued work of our Jamaican brothers and sisters.
In the community of Silent Hill, kids ran playing through the streets celebrating their time off from school for the Easter season. Kyleisha, a young local girl, was the granddaughter of an elder in a church that we partner with. It was clear that the Lord had bestowed a particular amount of favor on Kyleisha as many young girls in the community clung to her presence while they played in the street. Kyleisha was good friends with a girl her age named Lexshauna, and both of the girls stayed near our team while they served the community.
Lexshauna lived in Silent Hill, but often was left alone in her home. Her father, she confessed, smokes a lot and her mom is often gone working in the shipyard, so when she's not in school she walks and plays in the streets. During our trip, Lexshauna stayed close to our team and began to open up.
Lexshauna sat next to one of our short-term team members, Madalyn, and kindly asked if she had a dolly from America that she could have. Madalyn was sad to say she didn't have any toys to share with Lexshauna. Seeming hopeful, Lexshauna asked if Madalyn would promise to bring her a doll when she came back to Jamaica. Madalyn could see the yearning within the young girl for a friend and companion, but knew she couldn't make promises she couldn't keep. Instead, Madalyn shared that she couldn't promise she'd be back, but "I can promise," Madalyn shared "that Jesus can be your best friend and greatest comfort in life and he can always be with you."
Pondering what Madalyn had just shared, Lexshauna reflected on the actions of her friend Kyleisha and Kyleisha's grandparents who led in the church. "I want that," Lexshauna professed. Madalyn eagerly shared the fullness of the gospel with Lexshauna and the young girl responded with increased desire. Lexshauna prayed with Madalyn to accept Christ as her savior.
The healthiest short-term trips partner with communities to offer sacrificial service to support the work that's already being done. Madalyn faithfully shared the gospel with Lexshauna when the Lord presented the opportunity and built on the example that Kyleisha and her family had already set for the young girl. God used the faithfulness of a short-term team member to bring to fruition the truths He had already revealed through people in Lexshauna's life. We were able to share Lexshauna's decision with the church and pray for a continuation of discipleship!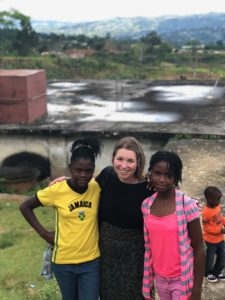 (from left to right) Lexshauna, Madalyn, and Kyleisha