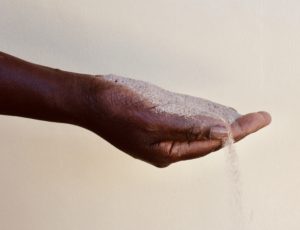 In September of 2017, a group of faithful partners, staff, and family members stood with us and worshiped the Lord as we dedicated the third and final building for our Training Center located in Nairobi, Kenya. The Accommodation Block, also known as Phase 3, was the final piece to further fulfill a word given to Dr. Florence Muindi years ago on the banks of Lake Langano in Ethiopia.
"As many as are the grains of sand in your hands, so will be the leaders who will be empowered through the work of Life in Abundance."
Though it was clear that the Lord would use the work of LIA to further His purpose, we never could have imagined the way the He would provide us the capacity to train and equip leaders worldwide for global impact.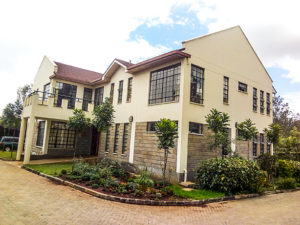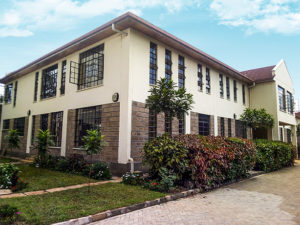 Office building (left) and training space (right)
The LIA Training Center is the Headquarters for Life in Abundance International. The training center consists of three buildings: the Office building that provides space for the Kenya team, International team, and LIA Blue Wings headquarters; the Training building made up of 14 training rooms, a resource center, and cafeteria; and finally, the Accommodation Block with 21 guest rooms, 1 apartment, a gym, a TV room, and a Lobby.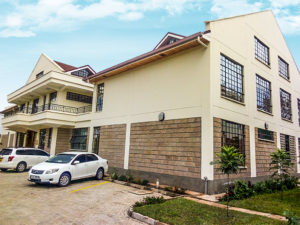 Accommodation Block
Our ability to host, train and equip, minister to and care for teams, leaders and pastors from around the world has been centralized to one location. Leaders and pastors from countries we are not established in will be able to visit our LIA Training Center and be empowered in "Wholistic" Ministry.
A variety of programs are available through the center as well as two accredited diplomas in partnership with the Africa International University: Diploma in Wholistic Ministry and Diploma in Community Development. Over the years, our model has been implemented, refined, monitored, evaluated, and replicated with more than 150 local churches serving Africa's most vulnerable individuals and families. We know first-hand that training has the greatest impact when it comes to empowering leaders to pursue transformation of their own communities.