Kanyuambora, Kenya was home to a collective group of local partner church pastors who had a dream for their communities. The ten pastors gathered regularly and set vision for empowering the community. They longed to enhance the economy of Kanyuambora, but had no idea where to start. The task was too large to take on alone, but in the midst of a seemingly hopeless situation, the group pressed into the hope of the Lord.
Four of the pastors attended an LIA Economic Empowerment training and were greatly encouraged by all they'd learned. Equipped with practical, creative initiative ideas for their community, they eagerly shared their new knowledge with the rest of the pastors. After discussing various ideas amongst themselves, the group determined they were going to start a fishpond project.
The project entailed rearing and harvesting fish to be sold to the community as an income generating activity. The profits will be channeled to their group savings account to boost weekly contribution and expand their loan capacity. Although the fish business is very rare in the community, the pastors were eager to bring change through a seemingly impossible initiative with the help and strength of the Lord.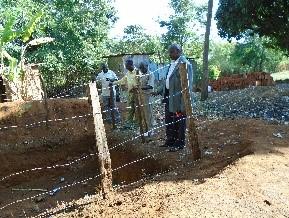 In July of 2017, the group invested part of their group savings into constructing a fishpond. They filled the pond with freshwater and introduced a batch of young fish to grow and cultivate until time to harvest. The group of pastors have remained unified and persevered through this project. They have worked together closely to ensure the success of their efforts and believe that, with the trainings and teachings they've received, they will be able to produce exponential return for the investment.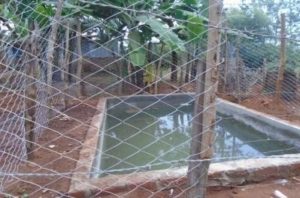 Because our God cares for our whole health, we approach ministry wholistically. The creative and practical initiative started in Kanyuambora to enrich the community is evidence of God's caring provision. We are eager to see the results of this project and all the ways the Lord will bless it!