The Birth of CHEEM in South Sudan
When the Lord opened the door for us to enter Rumbek in 2012, we knew the work was going to be difficult, but could not have anticipated the challenges we would face through the years. Although we were working in a number of countries in various communities, seeing poverty in its many forms, this was one of the few places that we were called to serve where tribal war and political unrest would be such a stronghold to overcome.
Rumbek, a rural area within the state-lakes region of South Sudan, has suffered at the hands of tribal war now for over a decade. Young men from within the community turn to violence using cattle raiding, cattle theft, and revenge killing as the only way of solving their disputes, which causes instability and displacement within the villages.
Most NGO's and humanitarian agencies are unable to work under such distressful conditions, causing them to only operate within the urban areas where security is available. Because of this, schools and health centers have become abandoned within the village. Nearly all families within the rural area live under the chronic poverty line and cannot afford urban school fees and health services—fracturing the very social fabric of the community that allows individuals to have their basic needs met.
South Sudanese women and children are the very ones that pay the highest price during this tribal chaos and are the ones who are most vulnerable to physical and emotional sickness, poverty, and premature death. Traumatized by the war, many of them suffer from lack of self-worth and feel hopeless by not having the capacity to bring change to their own lives and family.
As we met with local churches, we held a vision seminar for all who were interested in implementing our model. Through leader development, we equipped and trained the pastors and local leaders to conduct surveys within their community and strategize how they were going to meet the most felt needs of the surrounding community. It was clear that health service and education were the ways in which they were going to engage the community.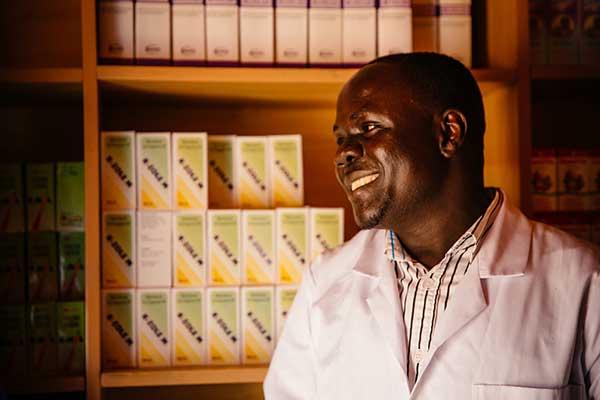 Five years later, 30 churches have been empowered and 250 local leaders have been trained to initiate church-based development. More than 15,000 sick people every year are served by two health posts and 405 vulnerable children are being provided with primary-level education.
We are now excited to share that the local leadership within Rumbek has birthed and registered Christian Health and Education Empowerment Ministry (CHEEM) on February 15, 2017, as the faith-based organization working with churches addressing the economic challenges in the area. This includes providing basic quality education and health care services to the poor and vulnerable families as a sustainability tool for transformation and empowerment to the community at large in Rumbek.
The partner churches—through the community committee along with the Training of Trainers (TOT) graduates have made encouraging steps towards self-reliance and ownership of the program in the midst of war and displacement. As we celebrate the birth and registration of CHEEM, we are calling all of our partners to pray for this sustainable initiative, as a lot still remains to be done for the work in Rumbek to be sustainable.
To read through our full 2016 Annual Report with additional stories like the CHEEM in Rumbek—CLICK HERE