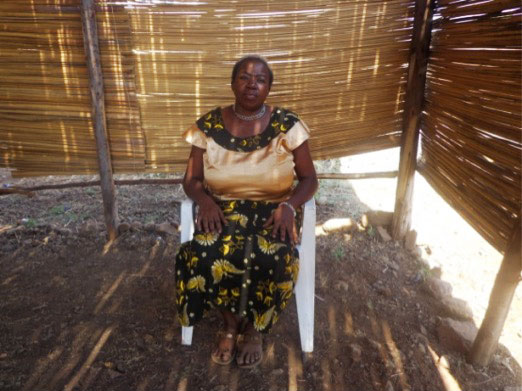 When Norah first visited the Gospel Revival Church in Kisumu, Kenya she could never have imagined she would find herself standing in a room full of women telling her story or how much her story would become a testimony for so many lives.
Originally from Uganda, Norah met her husband in Kenya and they moved to Kisumu to start their lives as a married couple. Together they opened up a thrift store and sold second hand shoes and clothes that provided an income that was more than enough for them to live comfortably.
Norah admits, "life was good then, we had all we needed and in the evening my husband and I would lay together and dream of our future, goals, and the family we hoped to grow."
Before long, Norah gave birth to their first child, a beautiful baby girl. They named her Mary, after her grandmother, and watched her grow as she spoke her first words and took her first steps.
It seemed as though their dreams were unfolding before them, but Norah's husband suddenly fell ill. Unsure of the cause, they quickly determined, after running tests on him, that his immune system was severely depleted due to HIV Aids.
As is standard practice, the doctor requested that she get tested also. The results were in and she too had contracted HIV.
Soon after their diagnosis, her husband passed away forcing her to close up shop and move herself and her baby girl to a home that she could afford.
Somehow, Norah had to pull herself back together as a newly widowed mother with no family support. The pressure was too much and it sent her into deep depression causing her to develop stomach ulcers, which required surgical attention.
During this time her in-laws came to visit and decided she wasn't fit to raise her baby girl, who thankfully had not contracted the HIV virus. They took Mary back with them along with most of her husband's property, feeling that she was not entitled to it sense she was a foreigner.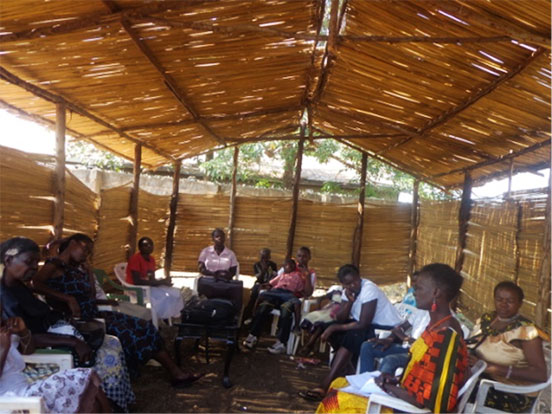 It had been some time since she had stepped foot in a church. She never really felt the need to attend, but her circumstances were to grave to bear alone.
As she stood in front of the widow's support group and told her story, Norah thought she would feel shame and guilt. However, as she continued to explain how she no longer gets to see her daughter, how God has brought her back to church, and by the grace of God she was now putting her life back together, she was gripped by the love and care the support group was wrapping around her.
Gospel Revival Center is one of LIA Kenya's partner churches. We have held several transformational development trainings, all of which Norah has attended. She has now become a community spokesperson or what we call a TOT (Trainer of Trainers).
To everyone she meets, Norah continues to tell her story of transformation and empowerment and how through the Gospel Revival Center she has developed new skills which now allow her to support herself, members of her community, and even send some money to help support her daughter. More importantly, Norah says, " not everything is perfect but I've learned that I'm not alone, I have found God and I have found a community that loves and cares for each other."