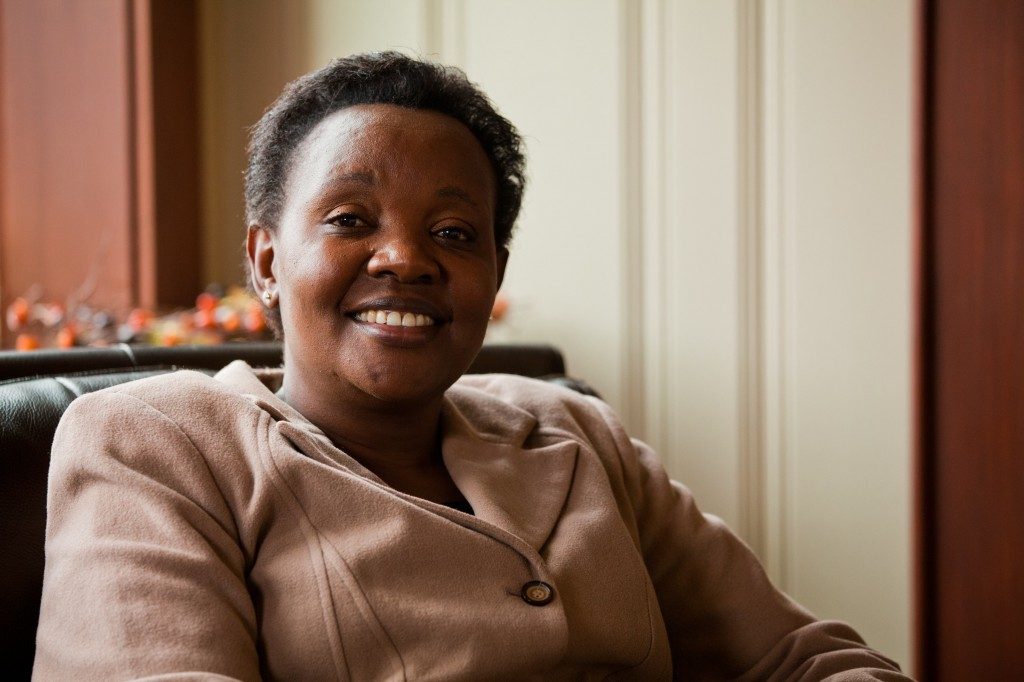 Dear Partners & Friends,
Since the birth of LIA in 1995, beginning our work among the Maasai in Kenya, establishing LIA-Ethiopia in 2000 and dedicating the LIA Training Center Kenya in 2015, our mission remains unchanged as we continue to serve the poor and the vulnerable. In faith, we travel this journey to fulfill this mission, and continue to partner with the Lord as He establishes His kingdom on earth.
The Lord has granted Life in Abundance a clear vision for 2016, which can be summed up into three assignments:
Deepening Our Impact
The Lord has been gracious to us and has allowed LIA to expand into ten countries across Africa and the Caribbean. This year our assignment is to grow in depth and fruitfulness as we deepen our impact in the current countries we serve.
In addition, we will focus our efforts on strengthening our training centers in Kenya and Jamaica.
We know first-hand that training is the key factor to empowering people to participate in and own the transformation of their community. This is why developing our training centers is central to the mission of LIA. It is our goal that through our training centers, ministries in various communities, countries and continents can be equipped to serve the poor and the vulnerable for the long term.
Growing our Partnerships
As we stand in awe of what God has accomplished through the work of LIA in 2015, we also give the Lord praise for connecting us with partners who share in our vision and work. With the Lord's favor, we will focus on strengthening and growing our partnerships in the United States and Europe.
This spring and fall marks two seasons when we will visit and further cultivate relationships with our partners. This will be a time of intense travel for our leadership and the US team. Please pray for guidance and favor as we set schedules around these seasons, asking that God will open doors and lead us, for His glory.
Additionally, in September 2016, LIA will be hosting an event for all of our church partners. This will be a time of envisioning, networking, mutual encouragement and fellowship as we all gather around a single table. This will be a significant two-day event with great opportunity. Join us as we dedicate this event for kingdom purpose.
As the story of God's work through Life in Abundance unfolds, our prayer for 2016 is that our partners will bare witness to lives sustainably transformed as we serve the poor and the vulnerable for His glory.
Completing the Strategy
In 2014, our Senior Leadership Team in partnership with our International Board formalized a three-year strategic plan. We have seen great accomplishments over the last two years, and our desire is to finish strong.
The major elements of the strategic plan yet to be accomplished are:
Completing Phase 3 of LIA Training Center, Kenya
Establishing Blue Wings Aviation
Implementing LIA's model of transformative development in Uganda and Burundi
While there is much to be accomplished, we serve a God that is mighty and able, and we are ready to see the wonders God has in store for us.
As we look to 2016, our mission remains steadfast while we serve along side the poor and the vulnerable in the dominion the Lord has given us. We shall declare His glory and facilitate his marvelous deeds among his people. We shall see life come in fullness in our acreage. The Lord will establish His kingdom as we put our hands to our plow in 2016. Amen.
In Christ,

Dr. Florence Muindi
President/CEO
Life in Abundance International