Jordan McGuire joins LIA as our new Teams Coordinator and we asked her a few questions so that you may get to know a little more about what drew her to serve with LIA.
Jordan with her husband Matt
Tell us about your calling and conviction to serve the Kingdom.  What were you doing before LIA?
I grew up in the church and when I was in high school, I knew God was calling me to partner with Him in ministry. When I got married, ministry meant investing in the lives of middle schoolers alongside my husband as he was a Middle School pastor. It was during this time, that I went on a mission trip to the Czech Republic and I realized that God was calling me beyond the church walls and to be on mission with Him in reaching those who do not know Him. Because of that trip, I began working with the more vulnerable people in our city. It was through this time that my heart became drawn to helping the poor in a holistic way.
What drew you to LIA?
My husband had been on a few trips with LIA and he would come home and tell me about how much he had enjoyed them. It was when he returned from his training in Jamaica that I really came to love this ministry. I loved hearing about what he had learned because it had confirmed in my heart what the Lord was teaching me about community transformation and empowerment. This past February, we had the opportunity to lead a short-term trip to Kenya where we spent time in the Mathare slum. It was amazing to see the model of LIA implemented in such a poor area and how it was working to empower that community. I think one thing I love the most about Life in Abundance is that their model can be applied all over the world and I can even use it in my every day life as I engage with people in my own city.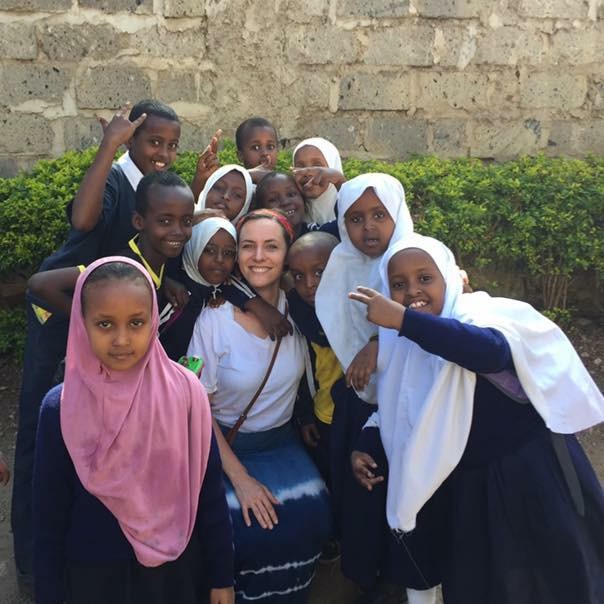 Jordan at LIA's Mathare Project in Nairobi, Kenya
What are you most looking forward to in your role with LIA?
 I am looking forward to partnering with churches as they get to experience our model and vision implemented on the field. It is my prayer that these trips are more than just a visit, but that it will impact how they live their every day lives as they engage their own context. I am excited to see teams return home and process through their trips, allowing the Spirit to transform their approaches to missions and to reaching the poor and vulnerable.
What do you do other than lead operations for LIA? 
My husband, Matt, and I are in Louisville, KY where we attend Southeast Christian Church. We are very involved in our community and have a heart for our city. We love getting to spend time with refugees and helping them assimilate into a new culture. We also spend time investing in the lives of students and adults at our church as we move forward on mission to love our neighbors and communities in the name of Jesus.