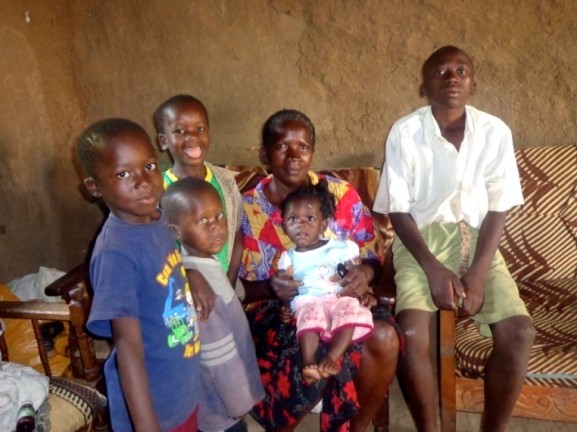 One of the programs that LIA is rolling out in the impoverished fishing community of Kisumu, Kenya, is the guardian program. In this program guardians of at risk youth are identified and the local church – and in partnership with LIA – servers to not only support them but empower them to uplift the children that are in their care.
Ruth is one of these guardians. As the sole provider for her five grandchildren, four boys and precious baby girl, it is no surprise that every waking moment is devoted to her children. Ruth, who's gray hairs betray the youth in her face, lives on the outskirts of Kisumu in a community called Nyawita. Nyawita is one of the poorer suburbs of Kisumu town.
When asked about her grandchildren its clear that her primary priority is that they go to school and do well. Many of the residents in Nyawita do not have much more than an 8th grade education, and as a result work low wage, unskilled jobs. Ruth is adamant that her grandchildren have a better future so that is why her local church in Nyawita felt it was important to stand with her for the sake of her children.
"Its bad luck to say your age" Ruth says "and I need luck because I want to be around to see my grand children become professors". So in her old age –that will not be mentioned—Ruth was equipped with economic empowerment and resource mobilization training through her church's TOT. Through this training Ruth confesses her eyes were opened as she discovered how to work smarter, not harder. This not only allowed her more time with her grandchildren children but also helped her to start saving, eventually joining a revolving fund set up by LIA in her local church.
The revolving fund group is made up of other guardians of at risk youth in the community of Nyawita and although the purpose of the group is resource mobilization, they also there to support each other through the challenges of trying to raise children in Nyawita.
"My ambition is that my grandchildren never need to worry about anything other than succeeding in school. I invest my energy in them because they are the future and they deserve a future."