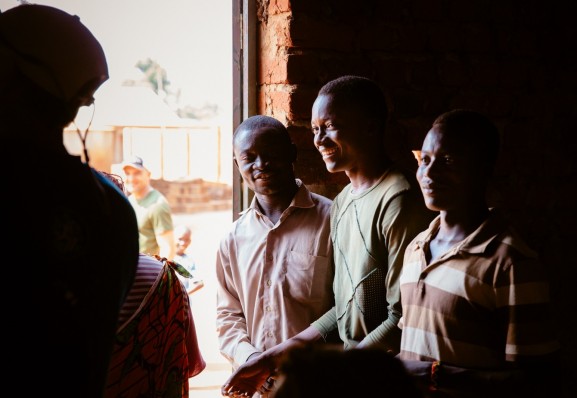 Flatirons Community Church began supporting LIA's work in South Sudan shortly after the country gained independence in 2011. Ron Barnes, Faltirons' Global Outreach Pastor, graciously shared his experience about the leadership's most recent trip to visit the work in the young country. Though they were scheduled to visit more areas, the current conflict in the country prevented safe travel and they were only able to see three of the regions they support. Though disappointed they were not able to visit Maper, they were more disappointed to learn about the severity of the conflict and how it was affecting their friends living in the area.
Flatirons supports LIA's work in South Sudan and many leaders and members of our church have been on trips to the field. We were excited to return to reconnect with friends, and the staff, and to bring encouragement. Our team was able to witness the LIA International Training Center dedication ceremony in Nairobi and then went on to visit our friends LIA is working with in South Sudan.
On arriving, we spent the first few days in Yambio, the capital of Western Equatoria State, along the border with the DRC. A team from Flatirons had visited this same community in October and told us great things, so we were looking forward to meeting everyone and learning what all was going on. We were not disappointed. We visited six churches in six different communities who had all participated in LIA trainings. As Paul, the local LIA coordinator, introduced us to each community, we were amazed to hear over and over, "because of the training of LIA our eyes were opened." The training LIA does is focused on helping the local church see how they can impact their own communities with minimal outside assistance by building up local leadership and using local resources. Most of the churches had determined that the best initial solution to the issues their community faced was to start some sort of nursery school to provide structure for and help numerous children get a head start on their education. It was great to see this focus on education, especially since there had been very little access to any education across the country for decades, due to conflict and very little development. Many of them had also begun agriculture projects to generate income and supplement the nutritional needs of vulnerable people within their communities. Other initiatives included outreach to HIV+ women, building a home for a local widow in the community, digging a well to provide water for the community, and expanding a church building to accommodate more people for worship.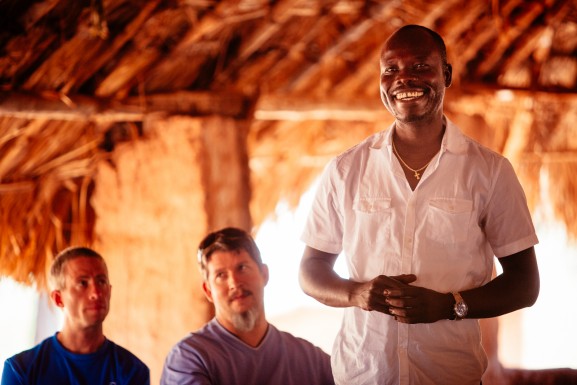 After we said our goodbyes to Yambio, we moved on to Rumbek and had a great time reconnecting with friends. It was challenging to see and hear stories of the issues related to the fighting. Many are caring for extended family and friends who had been displaced because of the conflict. Though a difficult season, I believe it was good for us to visit and listen as our friends told of the challenges they faced. And I am confident that the training LIA provides will be very helpful in Rumbek and Maper as the need to care for IDPs and refugees creates some unique and difficult challenges to overcome. We're praying that the peace process we heard about while we were there will take hold and allow more freedom for people to focus on how they can positively impact their community.
Finally, we visited Juba. We were very happy to be able to briefly visit Richard, LIA South Sudan's Country Director. He has recently struggled with some health concerns that forced him to go to Khartoum for treatment. Though his recovery will take some time, it was encouraging to be able to visit briefly and pray with Richard. We were also able to see some fruit of LIA training in Juba. At one church, in particular, one of the men who had been trained spoke very eloquently about how his "eyes had been opened" and stated that if someone gives you a handout they really don't love you, but if they help you learn how to get what you need, that is real love.What an amazing reminder and testament to the model God has given LIA!
Though we've been to South Sudan to see the work before, this visit offered us a great picture of what LIA does and how very effective it is. For many of us living in the Western world, there is a great temptation to see things develop toward what we know in our lives and communities and to bring many outside resources. Unfortunately, when we interject too many of our own ideas and resources we can unintentionally cripple a community. The results can be confusing when we try to solve a problem that they do not see as a problem. But even worse, the results can be devastating when we communicate that only we can provide solutions to the challenges they face.
I'm not saying there isn't a role for those of us living in the West; there definitely is! Most of us have been blessed with much more than we need and we must remember that we are only blessed by God so that we can be a blessing to others. We must be wise as we seek to bless others so our blessings don't become curses. Though development can be a complex thing, it seems to me there are a couple of basic things that would help us ensure our desire to be a blessing, will truly bless.
Let's get to know people and become friends before we begin to act. Let's listen well and work hard to understand a situation before we act. Let's be careful not to take an opportunity away from the local church where they can follow-up and much more effectively point people in their community toward Jesus. Finally, let's do things with people instead of to or for people.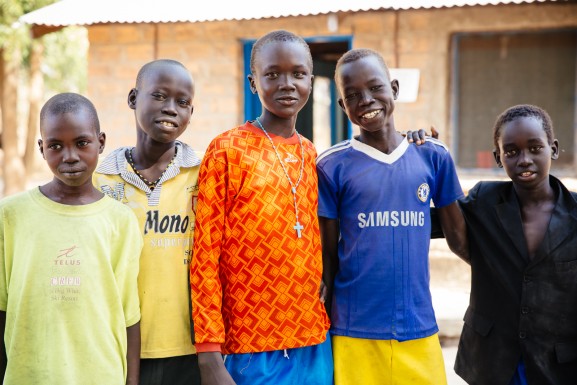 Our whole team learned some important things on this visit:
We learned at the dedication of the LIA training center in Nairobi that taking time to celebrate and acknowledge the work God has done is very good. I think that is a lesson we can learn better from our brothers and sisters who are part of LIA.
We got to see a great example of the power of God through LIA's training in equipping the local churches.
We were able to see and appreciate some different expressions of Christianity lived out that will hopefully bear fruit in our lives.
I am grateful for the partnership between LIA and Flatirons Community Church. I am thankful even for the challenges that lead us closer together. I look forward to where God will lead us together.