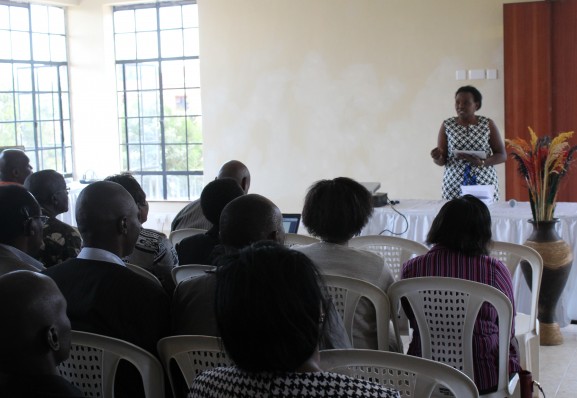 "Now I just want to tell us the story of Life In Abundance, because for some of you this may be the first time you have heard it. So I just wanted to walk you through our story. Where did we come from? How did all this begin?"
Dr. Florence Muindi stood at the front of conference room one with a subtle breeze drifting in from the windows. The room is still fairly bare and the walls not yet finished but you almost don't even notice. Every eye in the room is fixed on Dr. Muindi, hanging on every word as she narrates the journey that has lead us to this day, and there is a collective sense of awe. Not at the beautiful structure that we sit in – wall paint aside –but at the wonder that is God's word made manifest.
It was upon the shores of Lake Langano, in Ethiopia, where Dr. Muindi received the vision for this training center. "One morning as I was strolling by the lake I heard God speak to me. He told me to dip my hand in the sand and grab a fist full. He said to me, as many are grains of sand in your hand so will be the number of people that will be trained in transformational development through the ministry of LIA."
She then hurried back to the room asked her two little boys, Kyalo who was 4 at the time and Jay who was 8, to join her in playing a game. Soon realizing that they were being roped into helping mom count grains of sand they quickly became creative with excuses and pealed themselves away from the table full of sand.
That was in 1998, and though it wasn't clear how that word would come to pass, it never left her. When the seed was planted in 2004, as Life In Abundance grew and opened an office in Kenya then years later identified a plot of land for a training center, gathered the funds, identified an architect and that architect started drawing up plans, Dr. Muindi admitted that the whole process didn't seem real. That it was miraculous to watch the vision God had given her, actually becoming a reality.
"What you see before you today has not been accomplished by our hands or by our effort, it is God's and we are gathered here to bear testimony to that. However this is not the end, this is just the beginning of greater things to come"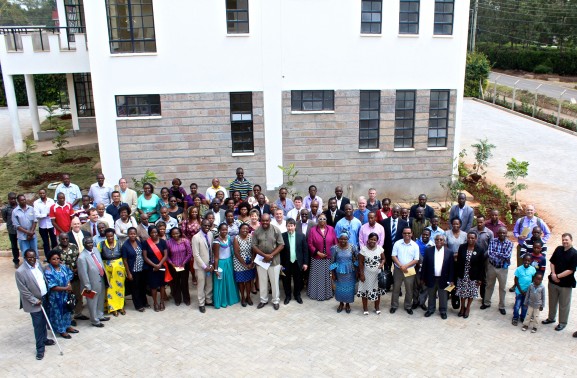 As people proceeded outside to plant trees and wander around the office facilities it was hard to escape from using the word 'Home.' In addition to being an international training and main office to the LIA Kenya and International teams, this facility gives Life In Abundance a home where the mission and vision of LIA can live.
So as the trees grow taller, and the roots run deeper, our prayer is that God would continue to grow His mission through LIA by widening our borders and extending our impact. Our goal, as so eloquently expressed in the words of Psalms 96, is that we may continue to declare his glory among the nations, his marvelous works among all the peoples.
LIA staff will officially move into the new Headquarter building at the beginning of April.