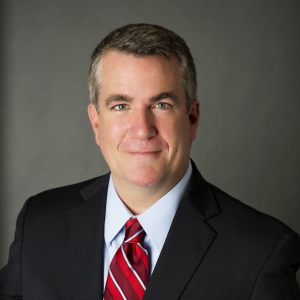 On November 1st Kevin Strickland joined the LIA USA team as the Director of Advancement. He will serve closely with Tom Kemner to maintain and improve relations with our current sustaining partners. He brings over 25 years of experience in fundraising and business development to the team, as well as high performing sales leadership in the banking and nonprofit fields.
This is Kevin's testimony about how God called him and his family out of the banking profession and into ministry.
God can change your life over a cup of coffee. He did it to me. In fact, my journey to working with Life In Abundance unknowingly began five years ago when I met a friend for coffee. He and I meet regularly to talk and see how God is working in each others' lives, and provide encouragement along the way, but during one of our regular coffee meetings this friend told me something that changed the course of my life forever.
The night before our meeting, God gave me a vision in my sleep. Although I had never received such a vision before, I knew it was from Him. How else can you explain opening your eyes in the middle of the night, staring at your ceiling seeing a spinning globe covered with dots?! Each dot represented a mission, a work, a life changed. I could hear clearly the words, "Help my people! Help my people!" ringing in my ears. The next morning, as my friend and I began to talk, out of nowhere he began to describe a vision God had given him, which was exactly the same as the one I had had the night before. I felt a chill come across my body and found it hard to describe the details of my very similar vision. I knew then and there that my life would change, I just didn't know how much.
Born the youngest of four children in Tallahassee, Florida to a father who was a banker for over forty years, banking was all I knew. My brother and sister became bankers, I worked in a bank at age fourteen and eventually became a banker myself. Now, being a banker doesn't mean God can't call you, but He had to unwrap a lot of my layers to bring me into my real inheritance.
You see, I received Jesus when I was fourteen and when to a little Methodist Church, but church on Sunday was more of a planned activity, like bowling. It never occurred to me while growing up, and getting married, and having kids, that God would choose me, and then fit me, for something more.
I was great at being a banker. I pretty much had it all. But then I lost it all… almost. At the point where my wife and kids were nearly lost to me, God spoke and rescued my marriage, my family, my life. He reached downs and plucked me out of the net that the enemy had set for me. I was humbled, but He still had more layers to work through, and that's when He sent me the vision and began calling to me, "Help my people!"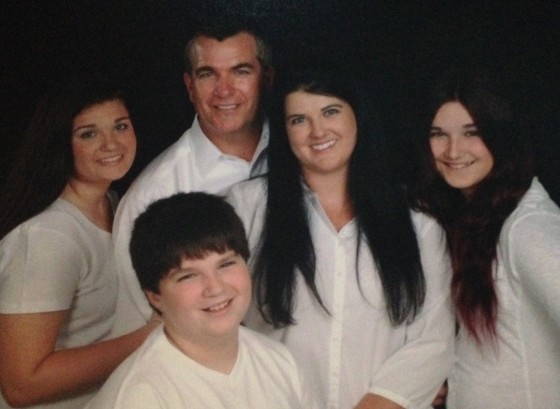 I felt the need to quit what I was doing, but I didn't know how to leave my security behind. I had harbored a desire to leave the banking world and work with nonprofit organizations ever since I had worked with my first one back in 2000. I felt a calling God placed on my heart to serve with one, so I got a step closer and began my own consulting company called Sales Forward to help banks build effective sales processes for growing revenue with business owners. Then I began a second business which used this expertise to help nonprofits build development processes. I was getting closer, but had not fully surrendered to the idea of stepping away from all that I knew.
Early in 2014 I finally made a decision to quit my job without a safety net because I knew I was in God's timing and calling. I thought it would be really easy with all my connections to get a job within one or two months, but every door I tried to walk through was slammed in my face. I went through ten months of praying, yelling, studying, and shaking my fist at the heavens. I felt like I was Moses, waiting in the wilderness. Opportunity after opportunity was closed to me. Thankfully my wife was very supportive through this time.
Finally I surrendered and said "Whatever You want!" Our God is so loving. He brought back a contact I did not think was for me, and that was with Life In Abundance. When my wife and I met with Dr. Muindi and Tom in Atlanta we had such a great peace! I knew that all of my other pursuits led me to this point, and God had brought me to what I've been seeking out for over a decade.
Now I understand exactly what that vision represented. God called me to serve Him through serving "the least of these." I knew He had a purpose and plan for my life and I'm so incredibly humbled and grateful to serve Christ at LIA.
God can say a lot while you're drinking coffee, if you listen. I can't wait to see what He has in store!