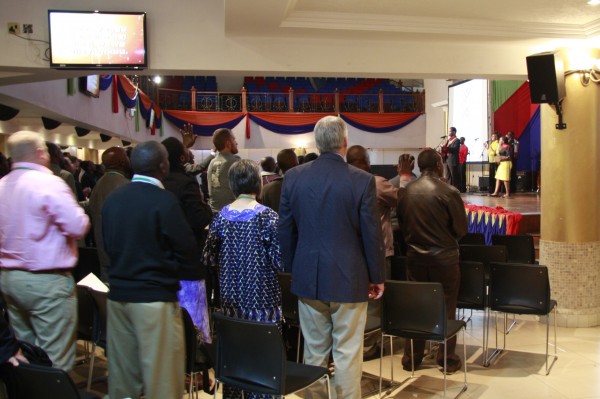 The forecast had called for clear skies and bright Nairobi sunshine for the second annual GMHC: Africa. Instead, the first day was ushered in by gloomy clouds and drizzling rain. However, as people started to file in through the registration hall, shaking off their umbrellas, their moods were clearly not dampened.
GMHC:Africa 2014 was held at Nairobi's All Saints Cathedral, a quite enclave just outside the bustling city center, from September 4th-6th. The main conference was held on the 4th and the 5th, with about 350 delegates, from healthcare and development professions, from across Africa and around the world in attendance. The theme of the conference was "Shared Learning for Local Impact," and there was no shortage of phenomenal individuals to learn from. The stain glass windows of the Cathedral and the imposing stone structure reminiscent of a medieval castle, with beautiful hanging chandeliers and the sky painted ceilings set the mood for an intimate time of learning and fellowship that all the delegates were excited to be a part of.
As attendees began arriving for registration, warm smiles could be seen all around and yelps of excitement heard from one corner to the next, as friends who hadn't seen each other in some time were catching up and getting reacquainted. The beautiful Cathedral quickly became a beehive of activity.
Dr. Jo Lusi, an orthopedic surgeon who serves in the war torn region of Eastern Congo, where has successfully pioneered a holistic healing program through his ministry – HEAL Africa, opened the conference as the first plenary speaker. Having served as a Senator, Dr. Lusi has used both his testimony as a Christian and the credibility of his vocation to advocate for the needs of women children and handicapped.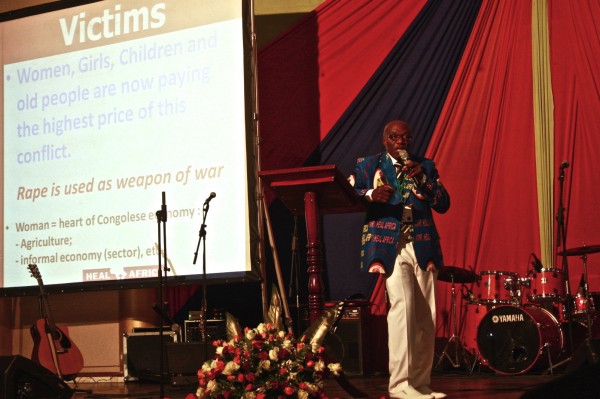 GMHC, he says, "not only serves as an opportunity for people with shared objectives to network and exchange ideas, it also allows us to come together and remember, as doctors, we are not only meant to treat the body but treat the soul". For to do otherwise, he says, makes you the same or no more than a witch doctor.
Many breakout sessions, times of worship, and meals were shared over the two days of the conference, and a great deal of meaningful connection and learning took place. Especially timely, and helpful, was a session taught by an Ebola specialist about the disease and how the doctors and students in attendance could prepare to treat the disease.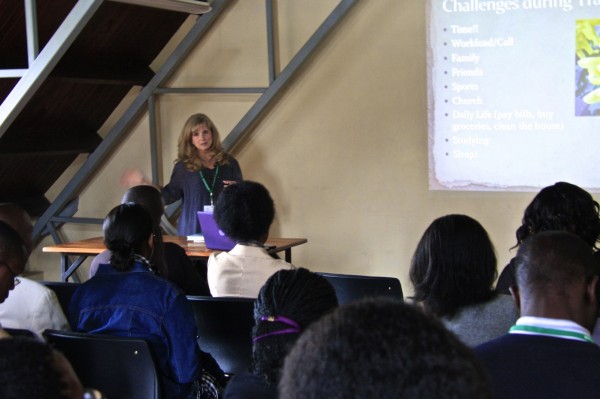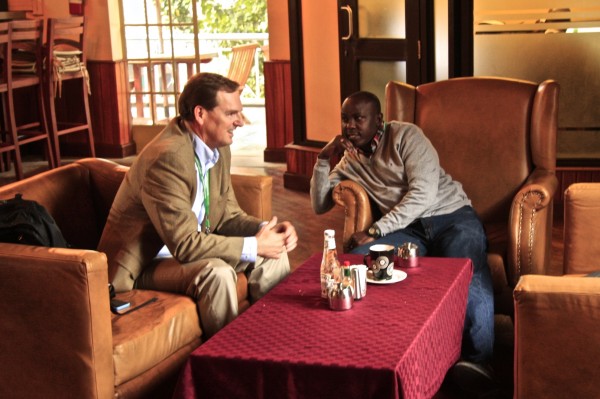 September 6th was the student's emphasis day, where medical students from all over Kenya, and as far and Tanzania, came together to explore the idea of committing one's self in service of the Lord through occupation. There were breakout sessions lead by Pastor Simon Mbevi (popularly known as Pastor S) discussing the purpose of life, and Dr. Carol Spears discussing the attributes of a Christian doctor, among others. So much meaningful and deep discussion had taken place during these sessions, that when Jason Epperson, a pastor at South East Christian Church in Louisville Kentucky, closed the day by making an alter call for the students who would like to commit themselves to medical missions, almost every seat in the sanctuary was emptied.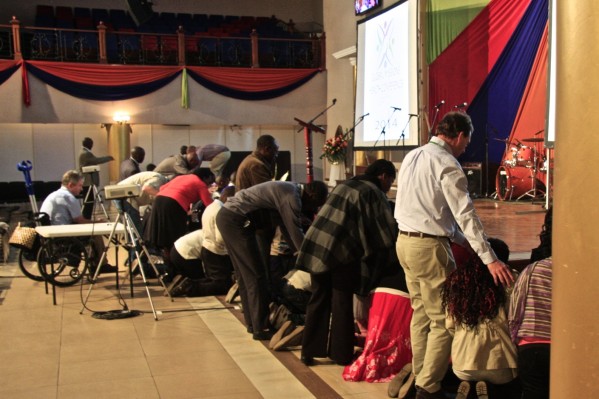 "This is what we do it for" says Dr. Florence, founder and president of LIA International. "This is why we have conferences like this. To empower and commission the next generation to take their place in development, and in the medical field, to make Africa what Christ intends it to be."
Plans for future Global Health Missions Conferences and related events can be seen on MedicalMissions.com, and are announced on LIA's website.