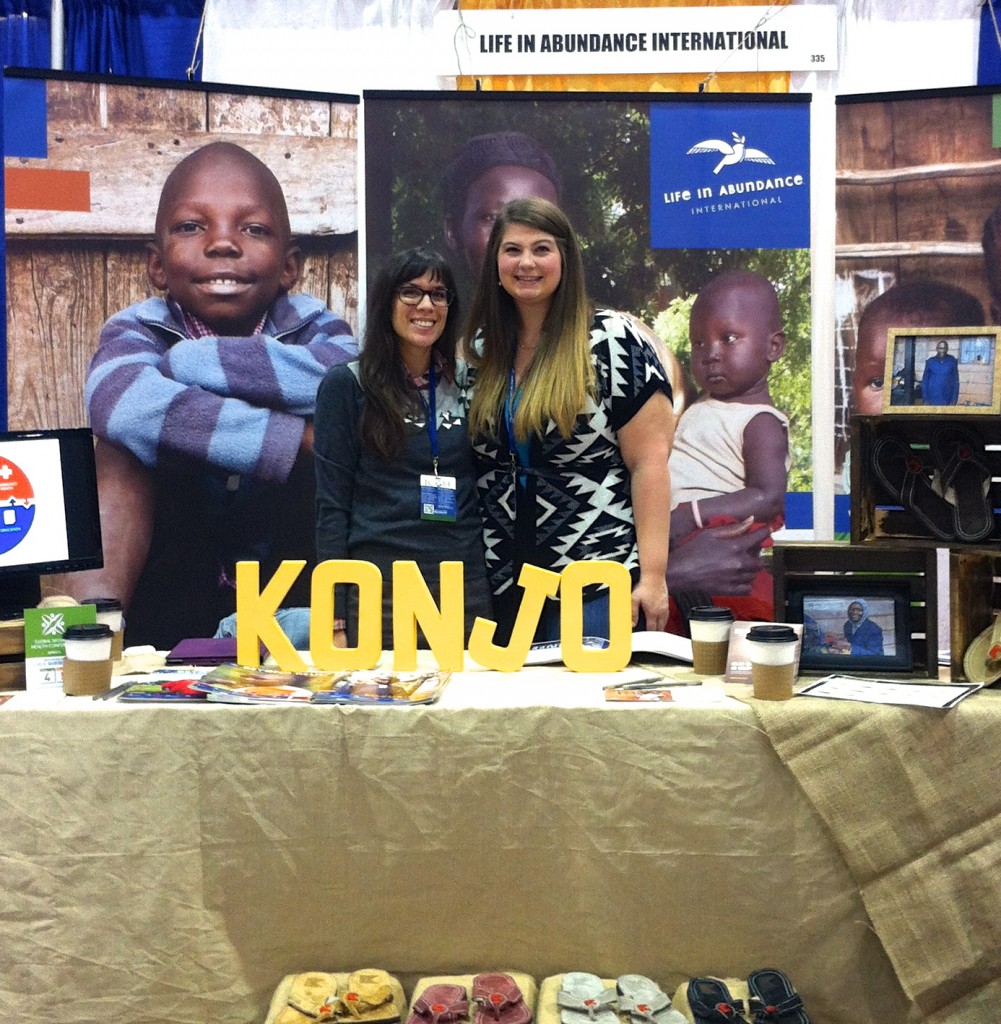 The International Conference on Missions (ICOM) is an annual conference in Kansas City that LIA has been honored to participate in for many years. Sarah May Wilson, our Teams Coordinator, shared a bit about what made this conference special for her:
This past week, Life In Abundance had the opportunity to exhibit, as well as present and participate in a couple of workshops at ICOM. It was a great few days of connecting with old and new friends, sharing what LIA is doing through the local churches in East Africa and the Caribbean, and learning how God is using others around the world.
This year's theme was "Glorifying God Globally", focusing on Psalm 67.
1May God be gracious to us and bless us
and make his face shine on us—
2 so that your ways may be known on earth,
your salvation among all nations.
3 May the peoples praise you, God;
may all the peoples praise you.
4 May the nations be glad and sing for joy,
for you rule the peoples with equity
and guide the nations of the earth.
5 May the peoples praise you, God;
may all the peoples praise you.
6 The land yields its harvest;
God, our God, blesses us.
7 May God bless us still,
so that all the ends of the earth will fear him.
"May the nations be glad and sing for joy…May the peoples praise you, God; may ALL the peoples praise you"  Such verses come alive when you're worshiping in a room full of people from all over the world.
One of my favorite things about ICOM is that it is truly a gathering of people in which all nations, languages and stories are represented. While working at the LIA booth, I had several opportunities to meet and speak with people who work in all corners of the Earth working to share the good news of Christ so that one day all nations will be glad, sing for joy and praise the one in which all creation came.
This weekend was a special glimpse into the beautiful picture the Psalmist is painting in this particular passage. It was a perfect reminder of what an honor it is for LIA to be invited to work in places like South Sudan, Ethiopia and Haiti and to work with the most marginalized, the hopeless, and the tired so that they may turn and praise the one who created them. How sweet it is to be part of this Kingdom work.
As we continue to seek God's direction for where we shall go next and how we're to be used so that "the nations [may] be glad and sing for joy," I ask that you partner with us in prayer.