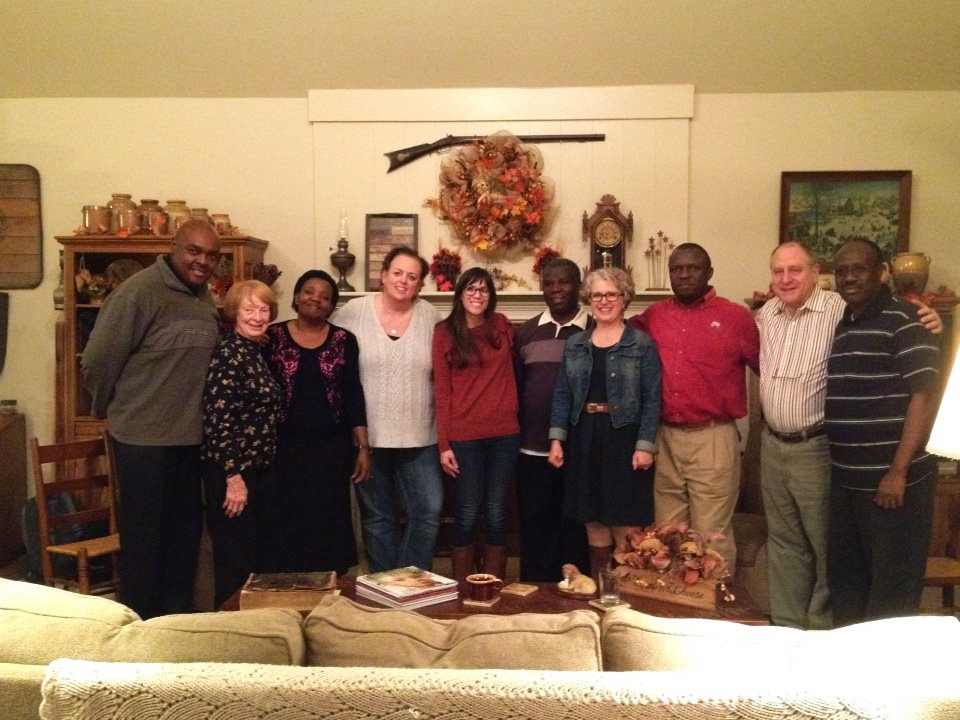 As the Global Missions Health Conference (GMHC) wrapped up this past weekend, we asked LIA's Manager of Engagement, Tina Bruner to write about her experience:
This past weekend was a time of tremendous learning and fellowship for the Life In Abundance family, and we had the opportunity to meet with many old and new friends.  Some of our African team – Dr. Florence Muindi, James Gatere, Dr. Steve Muhudhia and Victor Mikebanyi – traveled from Kenya to Kentucky to be with our LIA US team and participate in the Global Missions Health Conference in Louisville, KY.
As Dr. Muindi and our African brothers were in and out of speaking engagements and meetings, I had the privilege of working with Sarah, our teams coordinator, at the LIA exhibitors booth. It is always a joy and honor to meet people at our booth who are working tirelessly on behalf of the poor and vulnerable around the world.  I was sharing with one woman about the work we do in Kenya and as I said the name of the community she squealed, "That's where I live!"  This moment was a wonderful reminder that there are opportunities for us to encourage one another in the work God has called us to around the world, even in the same town in Kenya.
A focus for LIA this year was to share with attendees and exhibitors about the extension of the GMHC to Nairobi, Kenya next September.  Every year we meet people in Kentucky who work throughout Africa and know those who cannot make the trek to the states for this event.  LIA hosted the inaugural GMHC: Africa this past August and, with a joyful heart, we will host the second annual conference in Kenya.  God's provision is being seen in the drawing together of plenary and workshop speakers.  Many are eager to delve deeper in equipping Africans for Africa and have expressed wonderful ideas of how we can spend our time together during the event and in the field.
Please join us in prayer for the conversations, networking and learning that was started in Kentucky and will continue in Kenya in 2014. We are excited for this opportunity!