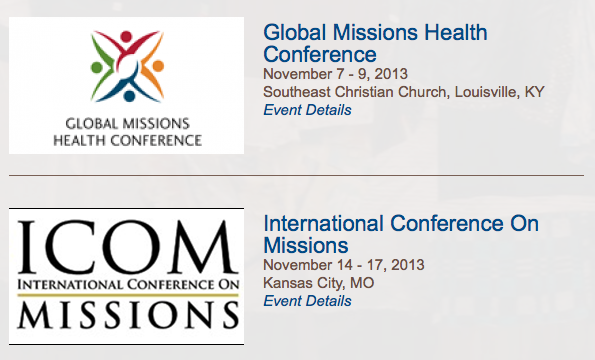 Are you planning to attend GMHC in Louisville next week, or ICOM in Kansas City the following week? If so, be sure to connect with LIA! Here are the details:
GMHC
LIA senior leadership, including Dr. Florence Muindi (founder/CEO) and Victor Mikebanyi (regional director), will present three break out sessions:
Friday, Nov. 8 – 8:00 a.m. – Serving Orphans and Vulnerable Children with Dignity
Friday, Nov. 8 – 8:00 a.m. – Practical Insights from a Successful Community Health and Development Program
Friday, Nov. 8 – 1:30 p.m. – Is There Hope for Haiti? Modeling New Initiatives

LIA will also host a booth #1601, so be sure to stop by and say hello!
ICOM
Dr. Florence Muindi and LIA engagement manager, Tina Bruner, will participate in two breakout sessions:
Friday, Nov. 15 – 9:00 a.m. – STM 101 – Is Our Helping Hurting; What Will They Say About Us?
Saturday, Nov. 16 – 9:00 a.m. – Panel Discussion: Short-term Mission Know-how
Be sure to stop by the LIA booth (#335) in the exhibit hall at ICOM.
Hope to see you there!