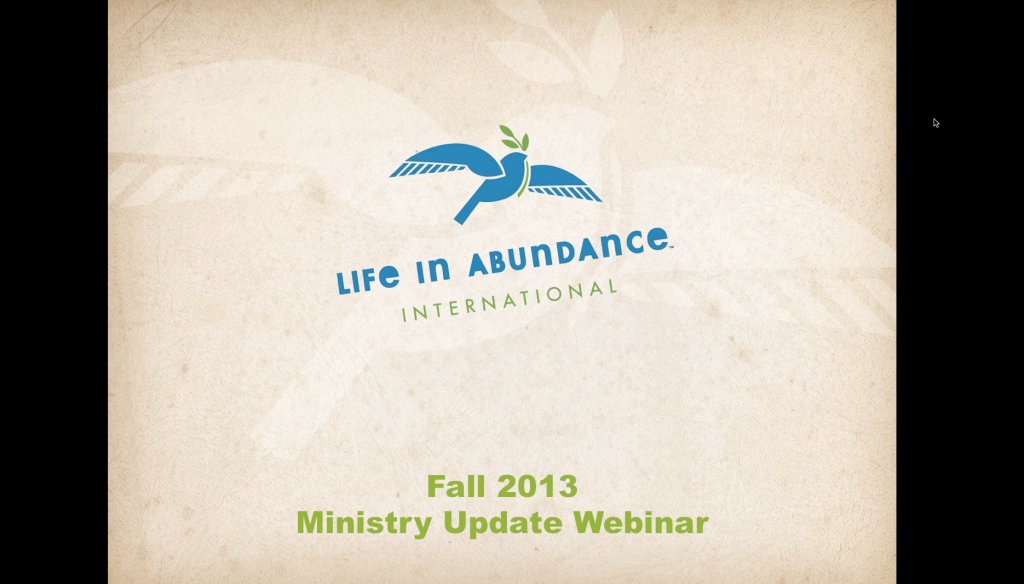 In case you missed the 2013 Fall Ministry Update Webinar, we've posted the recording in our Resource Library.
It's worth setting aside an hour this week to hear about all the great developments the Lord has granted for LIA! Dr. Muindi reflects on our 2013 goals and the plans God has laid for LIA in the coming years. Tom Kemner, LIA's new partnerships director, shares ways that you can join us in this work.
This work would not be possible without your support. Thank you for coming alongside LIA.
Keep an eye out for the announcement of the Spring ministry update webinar in early 2014.