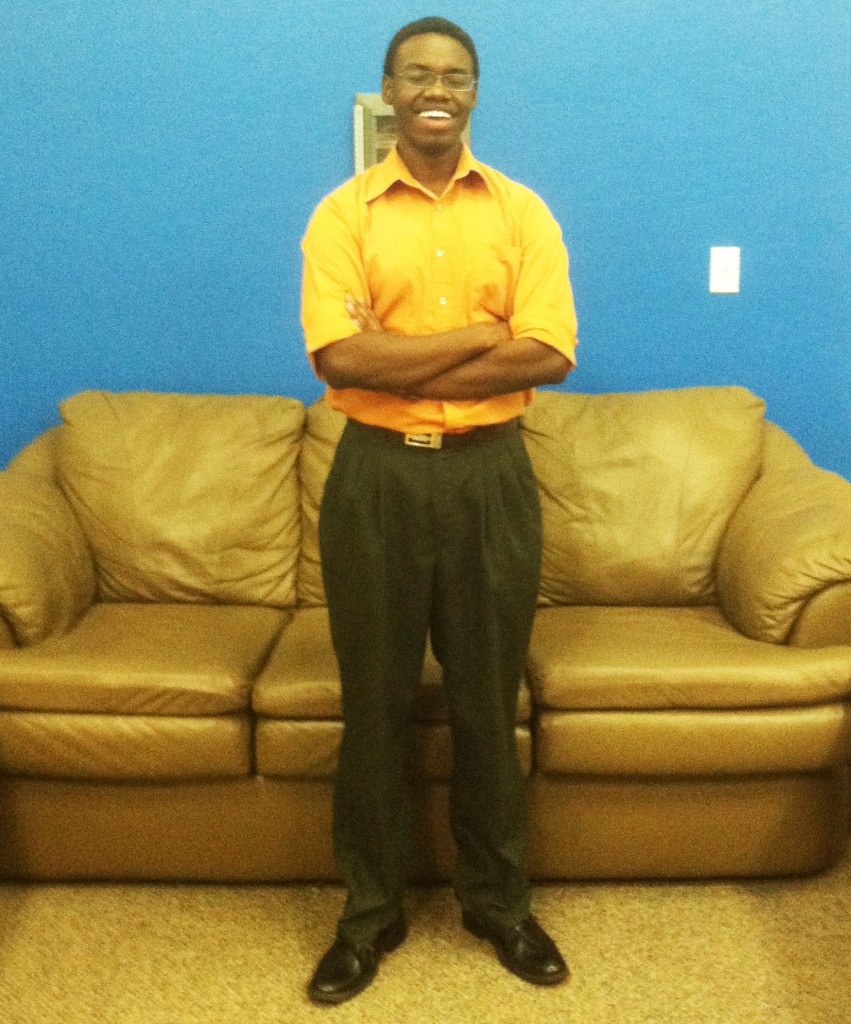 Paul Mwaura has served as an intern on the LIA team this summer in the Arizona office. He is a sophomore at King's College in New York. Coincidentally, Paul is Kenyan and moved with his family to the US when he was nine, so our work particularly resonates with him.
He plays an integral role in keeping the office running smoothly and supporting engagement efforts. His tasks range from processing merchandise orders (if you purchased Konjos recently, chances are they were packaged and shipped by him!), coordinating the office inventory, creating a manual for volunteers and various research.
Before Paul heads back to New York next week for school, we asked him if he could share about his experience as an LIA intern:
What did you learn about poverty and community development?
Paul: Poverty is a very complex issue that cannot be solved by simply giving. Alleviating poverty requires time and commitment from both the community and those offering help. An interesting thing I learned was the discrepancy between how the poor view poverty. Many of us who are more well-off view poverty as a lack of material things, but it goes much deeper than that.
What does your typical day as an intern look like?
Paul: As an intern, I work to support the entire office with daily tasks. When I walk into the office in the morning, the first thing I do is look at my daily tasks list, which can include processing merchandise orders, research, mailings, running errands, managing inventory, leadership development studies, etc. Each day looks different.
What's one thing you've learned that you'll carry with you after your internship?
Paul: The most important thing I can take away from my time at LIA is the opportunity that I was given to learn more about myself and what I wanted to do with my life. I had an idea before, but working at LIA helped me not only refine my goals but also understand why I wanted to do it and whether I was capable of it.
Part of the internship includes leadership development. What did that look like for you?
Paul: The leadership development involved my doing three informational interviews with professionals in the field I want to pursue, in addition to lots of reading that helped me figure out what I wanted for my future.
How has your internship impacted your career growth and future goals?
Paul: Before joining LIA, I was really struggling with my plans for the future. It wasn't a struggle of what I wanted to do, but more of a spiritual struggle about the ethics and morals of what I wanted to do (work in the financial industry). The bible talks a lot about the dangers of chasing money, but chasing money is what moves the financial industries. From the outside, it almost seems like it's a race to see who can be greedier. I've learned that it's okay to want to be successful and that doesn't have to translate to greed. It's a sign of God's blessings and what He is capable of doing. The key thing to remember is that it's not what you have, but what you do with what you have. I'm going into the financial field not only to accomplish my goals, but to also to be in position that will enable me to have a positive impact on many more lives than I do now.
What has been your overall experience as an LIA intern?
Paul: I've loved working at LIA. I never knew interning could be so fulfilling. I looked forward to coming to work because every day was a new experience. I grew up a lot in these few months. Knowing that my work was helping others made it even more special. I learned to appreciate life and what God has given me. I'm grateful to have had this opportunity.
What was your favorite project? Why?
Paul: My favorite project to work on was the volunteer manual. At first I didn't think I would be able to write and organize a whole manual. Now the manual is done and I know it will be very helpful to LIA.
What would you say to those considering applying for an LIA internship?
Paul: I would differently recommend that they do it before someone else does. Believe me, it's not an opportunity you want to give up!
Internships openings for Fall 2013 are now open. Visit the careers page to learn more.