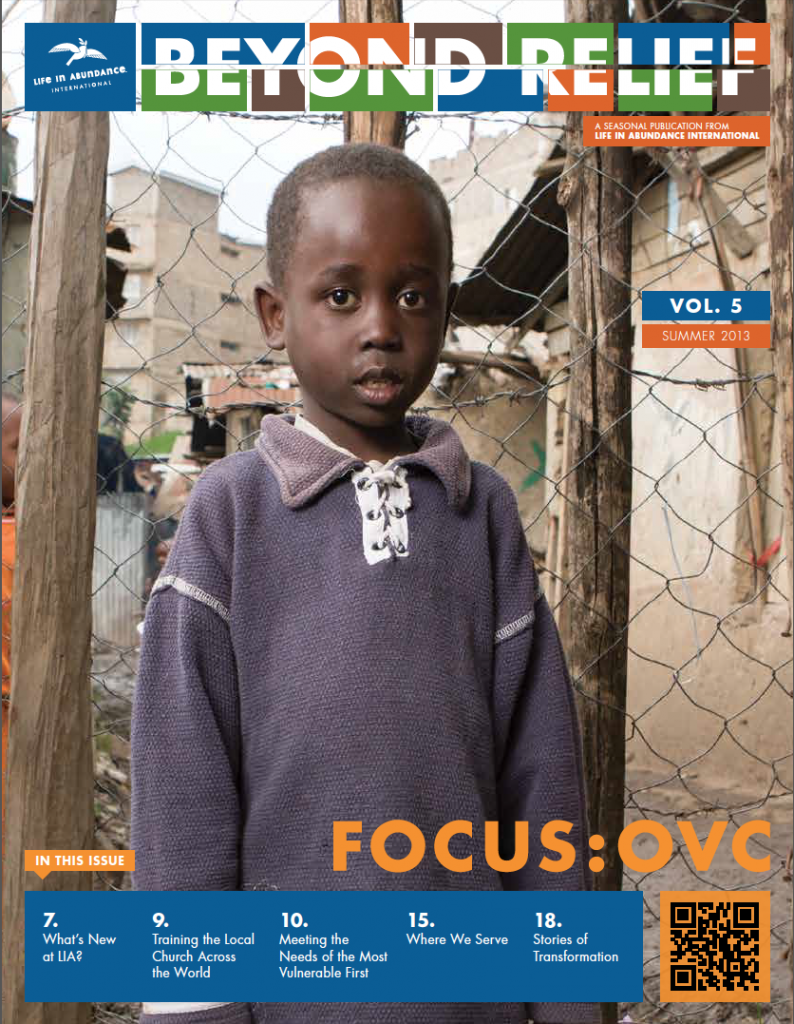 The latest issue of Beyond Relief is out now! This time, we focus on LIA's efforts to empower churches to serve the world's most vulnerable, children.
Learn more about:
LIA's work to serve vulnerable children through the local church
Stories of transformation
Updates on the countries where LIA serves
Insight from Dr. Muindi about LIA's efforts to serve vulnerable children
Latest LIA news
If you have feedback about what you would like to read in future issues, please send us your thoughts.
If you want future issues mailed to you, sign up today.