During the holiday season last year, LIA committed to restoring life with our church partners through an orphan and vulnerable children program in Ethiopia and relief health services in the Horn of Africa.
We wanted to take a moment to update you on the progress so far – transformation is already taking root and lives are being changed in a sustainable way.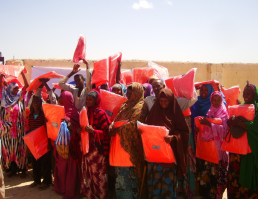 Because of your commitment, LIA has:
Provided $75,000 worth of food and shelter to 8,500 people in a refugee camp in the Horn of Africa
Continued the establishment of the orphans and vulnerable children (OVC) program in that refugee camp to meet the needs of those families for the long-term
Worked with local church partners to identify and enroll 200 youth in our new OVC program in Arada, Ethiopia
Provided shelter and necessary living supplies to 50 of those children who had no where else to live
Paid school, book and educational materials fees for the other 150 children so that they may continue their education
Helped the families of the 150 at-risk youth start a savings and credit cooperative
Despite this tremendous progress, there is still much work to be done. Thank you for walking alongside LIA and its church partners to restore life. It truly would not be possible without your support.