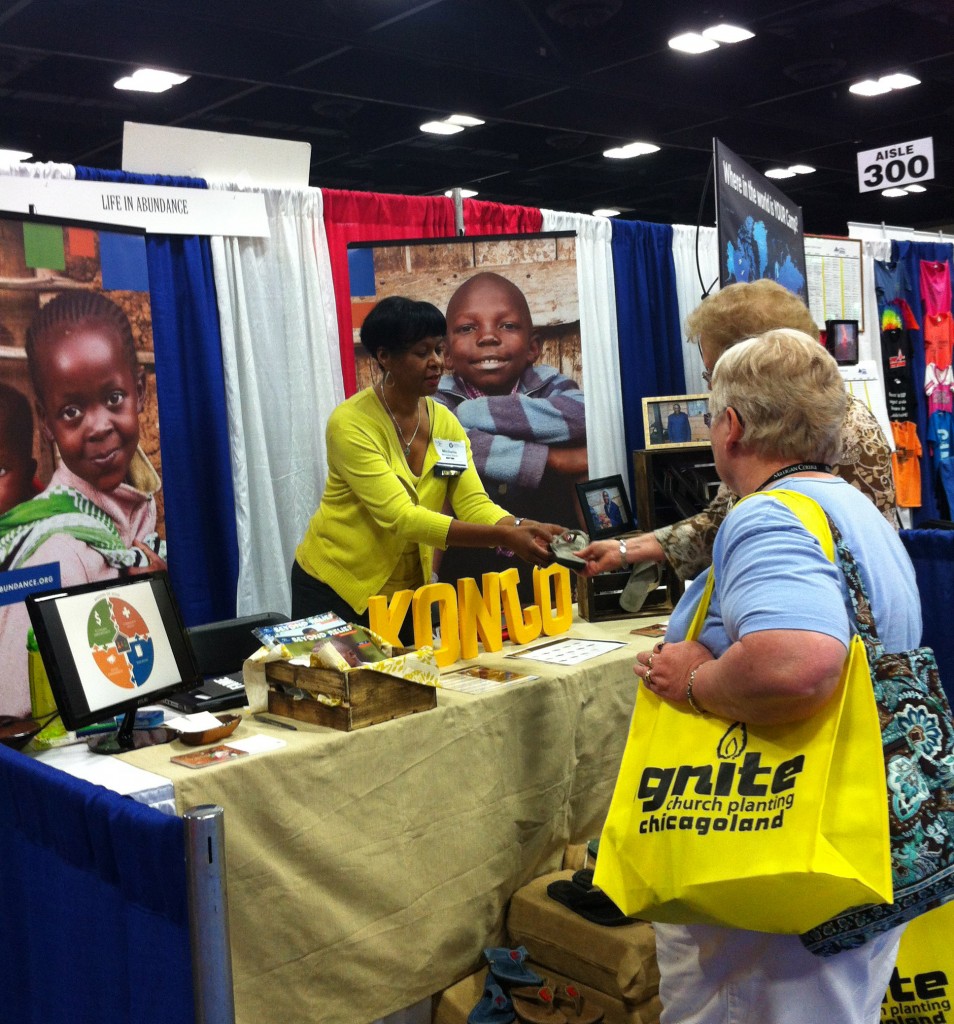 By Tina Bruner, LIA Manager, Engagement
Last week, LIA had the opportunity to participate in the North American Christian Convention (NACC) where nearly 7500 church volunteers and leaders gather each year to learn, share and pray about how God can use us individually and as a Church to be more effective for His purposes. We got the chance to see lots of friends who have partnered with our ministry over the years and to share the model of LIA with new ones.
After a long week of meeting people, eating concession stand delicacies and learning A LOT about what God is up to through his Church, I was struck by something Christian leader, Sergei Golovin said:  "Many are informed, but few are transformed."
He continued to share that the gospel is not just information to share, but the gospel is the life of Christ shared with others.  We are called not to 'inform' – but to be participants of the gospel… to be Jesus' presence everywhere.  My immediate response to his testimony was, "Yes, of course!"  But as I thought it through, I understood that this type of gospel requires much more of me than just sharing information.  I must also share my life, hopefully a life that reflects the life and love of Christ.  This verse came to mind: "And we all, who with unveiled faces contemplate the Lord's glory, are being transformed into his image with ever-increasing glory, which comes from the Lord, who is the Spirit. 2 Corinthians 3:18
I feel so grateful to serve alongside believers who each day are living out the gospel.  LIA's model is built to transform communities to the fullness Christ intends.  This happens person by person, being Jesus' presence to them – in 36 communities, in 10 countries.  May we be challenged to not be part of informing, but being transformed in his image and sharing that with others.