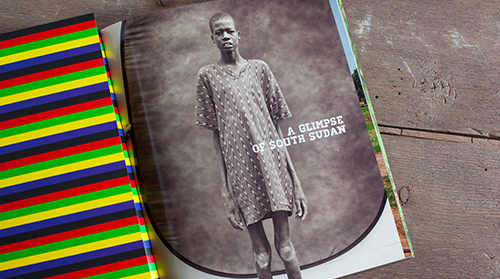 Justin Ahrens is a long-timer supporter and member of the LIA USA advisory council. He and his creative firm, Rule29, have provided pro bono and discounted branding, design and marketing services to LIA for the last four years.
July 9th marked the second anniversary of South Sudan's independence from its northern counterpart. Last year I had the privilege to visit the work LIA is doing in Rumbek, South Sudan with my and LIA's friend, Brian MacDonald of Wonderkind Studios. Our goal was to try to understand some of the story present in our world's newest country. Story has become so vital to our understanding, communicating or relating to something in this big wonder-filled world of ours. We felt we had to SEE South Sudan before we could help tell it.
On our previous visits to Africa, we landed in a major city like Addis Abba, Ethiopia or Nairobi, Kenya. From there we would work in the local slums, then make our way out to the rural areas. On this trip we landed in Nairobi and took a plane to the Kenyan border. We went through customs and then took another plane that landed on a dirt runway in Rumbek. What was most shocking to us was the fact that we were seriously isolated and in a whole new world.
We spent the next seven days listening, sweating a lot, and experiencing as much as we could of the South Sudanese. We conducted interviews, played, ate and lived in a compound right in the middle of the community. While we were there we visited a local clinic, a school and several villages, where we watched the local life at work. We also spent time testing prototypes for educational materials we're working on with Kent State University – more about that in a future post.
With the help of some gracious donors, we were able to make a book for LIA: a collection of the amazing people we met and interviewed combined with facts and realities of their world – a world that we as a society can help evolve. Not an in-depth look at South Sudan, but an introduction to the beauty, the people, the struggle, and most of all, the hope that can be witnessed there.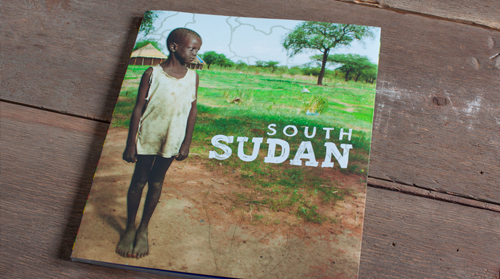 Rule29 is honored to be working with organizations like Life In Abundance who spend their days helping to empower those who need it most. This project is just a tiny piece of what we get to do to help build awareness of the new story of South Sudan. We hope you'll consider purchasing a copy of the book from LIA. Here's a quick trailer of what went into the making of the book.
Whatever you choose to do, we hope you take the time to SEE what is around you – especially in a world completely different from yours.