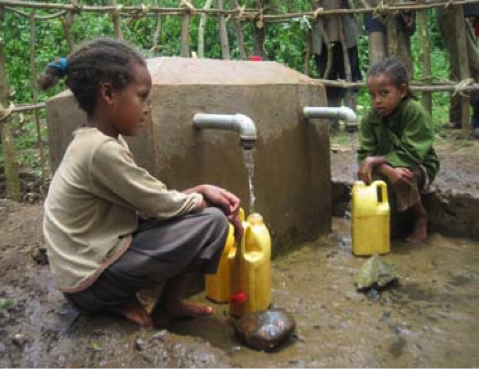 A few weeks ago, LIA received top honors by the capital of Ethiopia, Addis Ababa, with an achievement award for our water and sanitation (WASH) program in Kirkos, a sub-city of Addis Ababa.
We are honored to have received the top recognition among other widely respected peers. More than 1,000 nonprofit community organizations were considered for this achievement. The award certificate reads: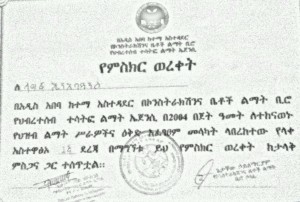 "The Community Mobilization Agency of Addis Ababa City's Construction and Houses Development Bureau awards this certificate with heartfelt gratitude as the organization stood 1st in its contribution for the public development works and plan achievement during 2011/12."
This WASH program was implemented between 2009-2012 and was designed to improve the health and socioeconomic well-being of the Kirkos community by reducing water-related diseases through sustainable access to water, and improved sanitation and hygiene practices. LIA partnered with the local church, government and other community stakeholders to serve more than 16,000 people. Altogether, 30 public water stand pipes, 15 public showers, five washing basins and 18 community latrines (VIPLs) have been constructed and are actively being used by the community.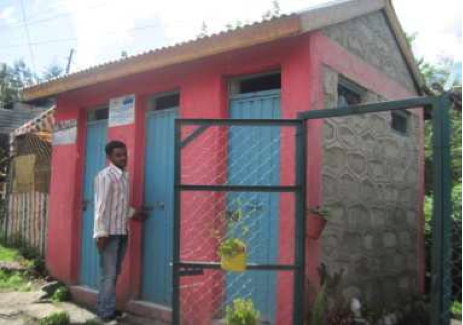 Beneficiaries in the community have also been educated on health sanitation hygiene practices, and are encouraged to promote these practices to others. Additionally, the program includes an income generation component, enabling 150 street children collect garbage from the community and dispose it to a dumping site. This helps not only the youth, but the community as it reduces the exposure to poor sanitation.
LIA has since begun the initial stages for two other integrated WASH programs in sub-cities of Addis Ababa which will benefit more than 23,000 people.
Please join us in celebrating the tremendous work of our team and church partners in Ethiopia. May God be glorified through these efforts!