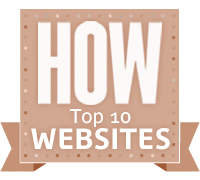 HOW Magazine honored LIA this month when it selected Konjo.is as one of the Top 10 Sites to See in December.
The Konjo.is website is home for the Konjo project, an economic empowerment initiative in the Kibera slum or Nairobi, Kenya.
If you haven't had a chance to see the site, we encourage you to head over and see it for yourself. Learn more about the process, the people and the product. Konjos make a great, meaningful Christmas gift for the people in your life!