LIA founding president/CEO Dr. Muindi was honored recently to contribute writing for the inaugural issue of Leadership Journal Africa.
In her article, Dr. Muindi takes the opportunity to remind African leaders what is required for true transformation:
"Leadership begins when we identify what God wants and sign up for it wholeheartedly, to wherever and for whatever it takes, joining those he invites until is it done his way and to his glory."
Click on the image below to read the whole article.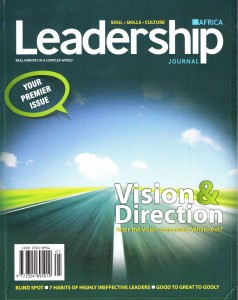 To learn more about Dr. Muindi and LIA's philosophy, visit our Resource Library and our LIA In The News sections.