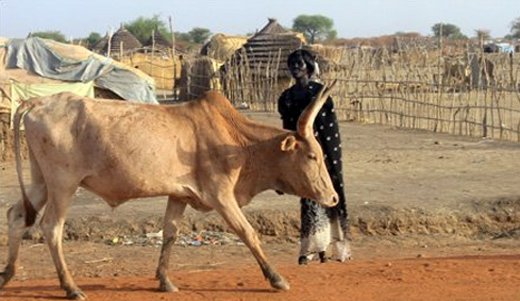 With little more than a month's time remaining, the soon-to-be established nation of Southern Sudan prepares for its first independence day (09 July 2011). As you can imagine this monumental occurrence does not come without its challenges. Reports in the news have described outbursts of violence in the city of Abyei, located on the line on which Sudan is projected to split. Other news reports are beginning to highlight the tension that we already knew was present between the North and South.
I ask that you join me this morning as we lift up the plight of Sudan's vulnerable to our Father.
May those that live in Southern Sudan experience peace and receive protection in the days ahead.
May justice prevail and wrongs be made right in the drawing of new national boundaries.
May the Christians in the South represent Christ well, loving and serving their vulnerable neighbors in practical ways.
May those who are traveling from the North to return to their former home in the South find their way safely.
May God's mighty hand protect both North and South Sudan from anything that even resembles another civil war.
Lastly, I would like to mention that LIA is particularly focused on expanding our ministry activities in the newly established Southern Sudan. Can you please pray that God would multiply the work of our hands – leading the ministry activities we embark on and bringing the right staff and partners together?
As I write this note, I'm reminded of Galatians 6:2, "Carry each other's burdens and in this way fulfill the law of Christ." On behalf of the LIA family, staff, board of directors, and those we serve – thank you for carrying this burden with us. The load is lighter when we all carry a portion of the weight.