Isaiah 1:17, "Learn to do right; seek justice. Defend the oppressed. Take up the cause of the fatherless; plead the case of the widow."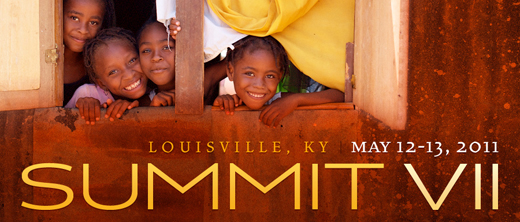 I ask you to join me in prayer this week as I am given the opportunity to represent LIA as we take up the cause of the fatherless at the Christian Alliance for Orphans' Global Summit – hosted at Southeast Christian Church, May 12-13.
The driving mission behind the summit weighs heavy on my heart. Statistics tell us every 15 seconds another child in Africa becomes an orphan due to AIDS, and Ethiopia has the largest population of orphans in the world (estimated 4.6 million). These statistics portray a grave reality that there are children who are suffering and there are issues which must be addressed to end the perpetuation of these trends.  As professionals from around the world are united at this Summit for the common cause of strategically planning how to combat the issues linked to these disheartening numbers, I am praying for the Lord's presence and guiding hand through the entirety of our time together.
Please join me this week in praying for the Summit. Pray that God would be glorified in our conversations, workshops, and future planning as we seek to serve the least of these, and as we seek to end the cycles, which bring about such situations for precious children.
Most importantly, I ask you to join me in praying for the children who have lost one or both of their parents – some forced to sleep on the cold streets at night, lacking the protection or love from a parent or guardian figure. May we not forget why we tirelessly work to see impact and strides being made to combat these realities.