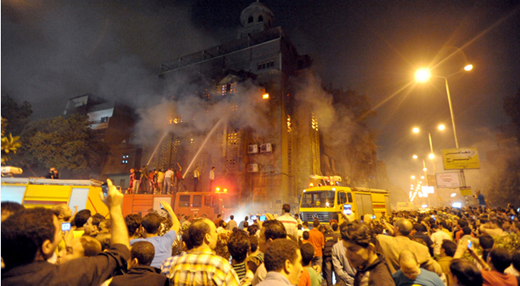 Being united in prayer while serving a common purpose is something I have very much treasured over these past months. Whether in times of great prosperity or in times of great strife I find encouragement in knowing that together we can humbly present our requests to the Lord so that He may do the work of restoration as only He can.
This week I wanted to take a moment to ask you to join me in a special prayer for our brothers and sisters in Egypt. As some of you may already know, LIA has embarked on fully establishing and multiplying our ministry activity in Egypt this year. As Egypt embarks upon political transitions, we are painfully reminded that the fight is not over.  Recent news from Cairo is disheartening.
We join together as the global Church in appealing to the Prince of Peace this morning.
Please pray that the outbursts of violent activity would subside. We pray that His guiding hand would protect the mighty work of those trying to strive towards a better tomorrow for their country, free of oppression and full of hope that can only come from Jesus.
Let us pray for the families and loved ones effected by these violent and hateful atrocities, that they would not lose determination and the courage to walk in the ways of Christ.
Thank you for taking a moment to mindfully reflect on the events in Egypt, praying for restoration for the broken and hurting in the margins of Egyptian society.