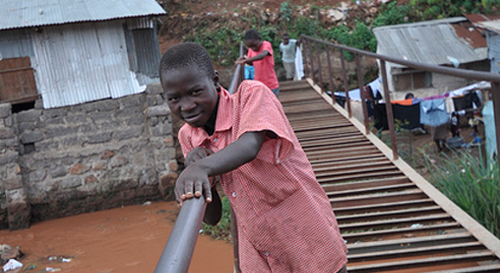 It should be no secret that prayer truly achieves much.
I just read an email from Yenenesh, our LIA Program Director. She is visiting one of our closed countries this week. The main task during this ten day visit is to complete our 'training of trainers' program. This weekend they carried out a prayer walk exercise in the town and God gave them remarkable opportunities to share the gospel, victories that looked very easy to bring on board. Six people came to the Lord and several made appointments to hear more. She wrote excitedly to say, "God has been at work and is allowing us to see the results of prayer made over the years. God hears and responds to prayer. This is encouraging us all the more to keep prayer at the center of all we do."
On this note, I want to invite you this week to be part of something LIA is launching out. It arises from the level of service God has brought us. The last few years of ministry have been truly remarkable. LIA has come to a level of activity that I never thought possible or even imagined. Several accountability and management systems have emerged which has enabled growth.  With staff teams in place, we have piloted initiatives that are now being replicated throughout the countries where LIA serves. Our street children rehabilitation and prevention programs and church based early childhood education initiatives come to mind. We give God the glory.
On a regular basis, we review the priority programs that we seek to execute within the year throughout the target nations. The list can be overwhelming and really all are to meet felt priority needs. Some of these initiatives are big and run over a period, while others are small and could be one-time. Some are in open countries like Kenya, while others serve our brothers and sisters underground. There is an urgency, yet all need financial support. This is the challenge to address and we need your prayers.
In response to this, LIA will launch our first ever 'pledge drive' in May of this year. The goal of this pledge drive is to establish an annual event for those who love and support this ministry to commit to
supporting us on a monthly
and sustained basis. These funds will give LIA the fuel it needs to operate effectively.
We feel that God has called us to grow and multiply our ministry and the details of that will unfold step by step as we continue in prayer.  Today, could you please join me in praying for this pledge drive – that it would be a blessing to those we seek to serve and those that will join with us in this pursuit? As always, we don't want to go into this based on our own strength or wisdom, so know that your prayers are treasured and will achieve much.