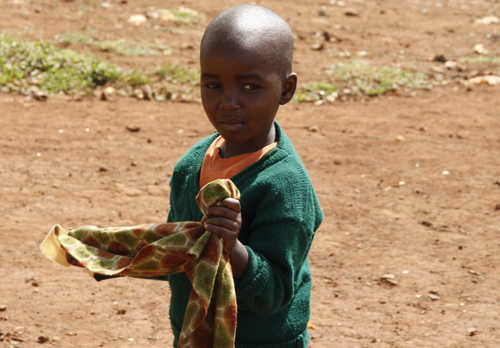 In December, we decided to try something different. We wanted to engage you, our partners, on a deeper level.  We asked not only for your continued financial partnership to support the ministry, but also asked of you to help us tell our story with the enclosed gift of a banana leaf animal handmade from women in Nairobi slums.
The project in its entirety was certainly a huge undertaking but we feel the pay off was great.  I personally have never been so grateful, humbled and encouraged by the participation of countless volunteers and creative masterminds that helped pull this effort together.  The project was an absolute collaborative effort between Rule 29 Design, O'Neil Printing Company, Southeast Christian Church's Post College group, various Southeast Christian Church life groups, as well as other individuals.
We are excited to announce that together we were able to raise about $45,000 through this appeal.  This however is more than just a monetary amount.  This number represents the ability to start up nearly 25 church-based economic development and micro-enterprise groups throughout the communities we serve.
Each of these groups will contain 10-15 members of the community who form their very own rotating savings collective from the capital and training provided by LIA and the local church partner. These groups will meet weekly at the local churches and will grow in both income and size as the collective strengthens. This seed money will bear fruit for years to come!
At LIA, we see a day when parents have the means to provide for their own family. To those who continue to give generously in support of our economic development initiatives, thank you for helping us actualize this day.