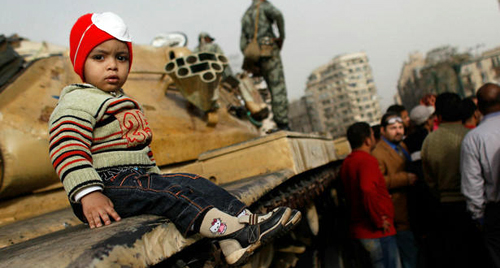 For years, the people of Israel were held captive in Egypt. Longing for their own identity, the Israelites were powerless – living as indentured servants forced to make bricks for their Egyptian slave masters.
"They made their lives bitter with harsh labor in brick and mortar and with all kinds of work in the fields; in all their harsh labor the Egyptians worked them ruthlessly." Exodus 1:14
"During that long period, the king of Egypt died. The Israelites groaned in their slavery and cried out, and their cry for help because of their slavery went up to God." Exodus 2:23
Thankfully, we know that the Lord provided a way for the Israelites, out of grip of their oppressors. This release from slavery was the first step of many that were to come for the Israelites as they realized their calling and freedom afforded as God's people.
For much of the past 30 years, the power structure in modern Egypt has held their poor, marginalized and weak people without an opportunity to provide a better future for their families. In a different but related way, the majority of Egyptians were held captive the same way Israel was thousands of years prior. Thankfully, God is love and will make a way to free people.  While there are many factors that lead to the revolutions that we are witnessing in Sudan, Tunisa, and Egypt, the root cause is a poignant dissatisfaction with the way that things are for a majority of the population.
As we witness these historical events unfold before us, I invite you to join the LIA family in petitioning our Lord Jesus for the following:
–    Rebuilding: As Egypt dissolves its constitution and is operated by its military in the near-term – the road to rebuilding its political structure could be  bumpy. Please pray that this process will be expeditious and will result in greater freedom for the people of Egypt.
–    Disenfranchised: It is a very rare circumstance when the oppressed overwhelm the oppressors in a nonviolent manner. We celebrate the peaceful and nonviolent change of course in Egypt, but pray fervently for an improved quality of life for the societies poor and disenfranchised.
–    The Church: As the global church, we join the local churches throughout Egypt in praying that they may be the manifestation of Christ in their communities. May they set the example we are all seeking – to Love God and to Love their Neighbors – just as Jesus calls us all to in Luke 10.
On behalf of the 80 million people in Egypt, thank you for caring enough about their situation to bring these prayers before our King.