Please click here to see a full message from LIA President, Dr. Florence Muindi.
As we watch the potential split of the nation between Northern and Southern Sudan, I ask that you join me in praying for the outcome of this monumental occasion.
This war torn country has seen extensive turmoil over the years and there has been much tension between these two regions even after the civil war.  It is my prayer that this voting process will be peaceful and that the Lord's hand will govern the outcome.  As many in the south seek succession, I am also committed to praying for the development of government and infrastructure that must take place if the vote is in favor of the split.
I encourage you to take a few moments to learn more about the impact of this occasion from the articles below.
Please leave a comment for the communities and staff that serve every day in Sudan.
Southern Sudan Votes on Independence (BBC.com)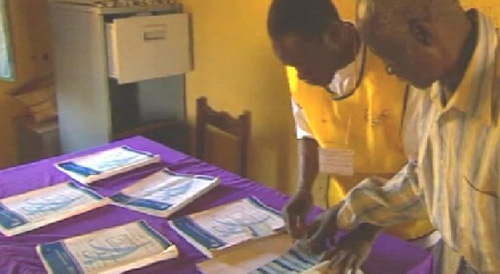 ______________________________
South Sudan : Independence Beckons (Economist.com)

______________________________
Q&A: Southern Sudan Referendum (BBC.com)