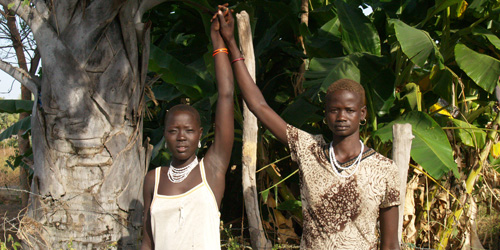 Two days ago, the LIA International Board of Directors met to discuss and approve many items as we looked back upon 2010 – and all that has been accomplished – and forward to 2011.
In light of what was shared to our Board, it seemed appropriate to share this information with you, our partners and supporters.
The late Andrew Murray famously stated that followers of Jesus are to, "beware in your prayers, above everything else, of limiting God, not only by unbelief, but by fancying that you know what He can do. Expect unexpected things 'above all that we ask or think'."
We serve a mighty and powerful God who is bringing about change and transformation in Africa's poorest communities. May we not limit God by what we believe to be possible!
Please join me in thanking God for the following highlights:
The LIA Cause
–    LIA staff has trained nearly 400 local church and lay-leaders in the ministry of transformational development this year.
–    These 400 people join a network of 56 churches that are actively serving in their community to meet the needs of the poorest.
–    Most of these churches operate openly in their context, while others serve underground.
–    Community development activities are far ranging, from street children rehabilitation to shoe-manufacturing to elementary schooling, based on the community need.
–    As a result of this activity, more than 44,000 people have been served by LIA through those we have trained, thus far into 2010.
We are humbled and encouraged by how the Lord is moving through the communities we serve.  It is in the Lord we put our trust in light of planning for 2011.