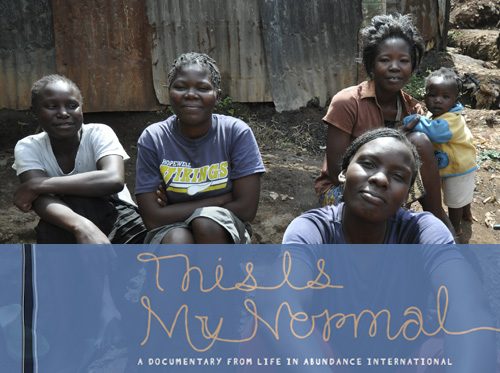 Just this past week, I sat down and watched our second documentary film, 'This is My Normal' for the first time. Quite simply, the film left me both saddened and hopeful. Saddened by the sheer amount of work and ministry that remains in the communities we currently serve.
Saddened by the conditions that so many consider 'normal' right here in Nairobi. Saddened by the despair that endemic suffering can inherently usher in.
Conflicting my sadness is an unquenchable hopefulness that the film captures well. This hopefulness is founded in Jesus the Christ as his spirit moves in and through local churches in these communities. This hopefulness comes from these churches realizing their potential to teach, preach and be the good news to the hurting and sick in their communities.
We invite you to join us as we pray for those residing in Kibera and Mathare, Kenya (the very communities highlighted in the film).  We are praying that they may see a day in which the normal is not characterized by hunger, helplessness and hurt, but by joy, peace and restoration that can only come from our King.
Please pray that the final touches of this film are led by the spirit, through those that have given themselves selflessly to this project.
We will be showing the film on Thursday and Friday of this week for the very first time. With this in mind, please pray that God receives the glory for the story he allows us to participate in every day.
We are grateful for the Lord's provision and guiding hand in this film and look forward to sharing it with you.
For your continued support we are so grateful!