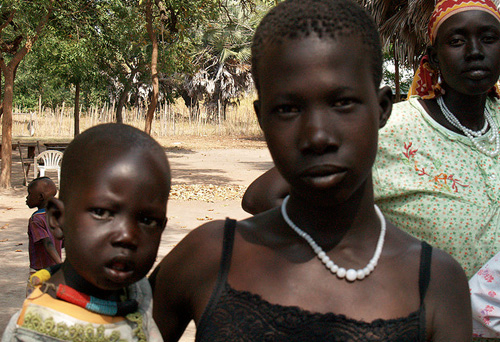 As I write this prayer, I do so from the stability of the United States. I have been in the US for a few days now, but continue to carry a burden for the people and nation of Sudan, even from so far away.
God has provided remarkable opportunities for LIA to minister in Sudan – both in the North where we largely serve among the displaced communities and in the South where we have established a compound with a medical clinic, water wells, agriculture program, school for 100 children and a theological program for the area pastors. Our ministry in Sudan looks very different depending on where you are, but the nation as a whole merits our prayers today.
In January, the nation is schedule to undertake a referendum vote (you can learn more about the context of this vote by following the links below) and as a result of this monumental occasion, much uncertainty has arisen.
Please join us as we pray for:
–    Peace and stability for those already living in displaced communities throughout the nation.
–    Our LIA staff in the North as they continue to serve alongside local churches and believers in the internally displaced community. Particularly, that they may provide the encouragement and ministry tools necessary for the work to continue on wherever these people may end up residing.
–    The team and solar equipment that is traveling to the LIA compound in Rumbek, to join our LIA team that live and serve daily in this community. This solar equipment will provide much needed sustainable electricity for the compound, as well as refrigeration for the vaccines we long to provide in the community.
–    Protection from any form of evil or desires of Satan to disrupt the ministry to serve the people of Sudan.