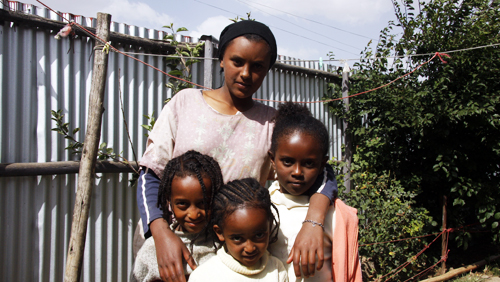 A few times throughout each year, the weight of the ministry that we have been called to serve in, presses upon me in ways that are difficult to articulate.
That which is, simply ought not to be.
As I craft this message, nearly 50,000 children and youth sleep alone on the streets of Addis Ababa.
Tonight, the guard at the LIA guest house in Nairobi will journey home after 12 hours of work to his wife and three children living in a slum.
Unfortunately, he and his family are not alone – three quarters of the entire population in Nairobi live in slums.
Today, a group of 20,000+ children in the world perished from diseases that were preventable and/or curative. Tomorrow, another group.
Though the Church as a whole is growing across the world, in Somalia there are fewer than 10,000 believers in the entire country of 9,200,000 people. That is one-tenth of one percent of the population.
This is a heavy burden and thankfully we share it together. Even more, we serve a God who "raises the poor from their dust" (Psalms 113) and actually came to bring life in abundance to humanity (John 10:10). I'm comforted that in Christ, these challenges are not insurmountable. The spirit of the living God is alive and active today and is giving us the vision and encouragement needed to join him in this redemptive ministry.
I can see a day when no more children sleep on cold African streets.
I can see a day when Africa's poorest people have access to preventative medicines in a sustainable way.
I can see a day when parents have the means to provide for their children.
I can see a day when local African churches and believers are trained, equipped, and able to serve their neighbors in these practical ways.
I can see a day when those from the western world and those from the developing world serve alongside one another in this Kingdom cause.
Every day, we are a step closer to seeing this vision become reality. Not by our power or might, but through Christ alone.
Please pray with me, that this day may come.