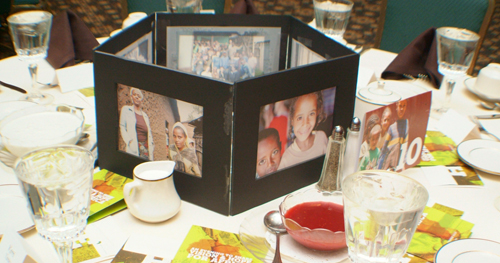 We are embarking on our annual Fall Fundraising Dinner taking place in Louisville, KY on October 14th, 2010.
It is with great anticipation and excitement we enter into this event.  We ask that you pray with us for the Lord's provision that His faithful hand would be in the last minute details and organizing.  May the Lord continue to guide the plan for the evening and may the event bring both exposure to the work of LIA and the resources needed to empower initiatives in the communities where we serve.
We also will be premièring our newest documentary, "This Is My Normal" both at the benefit dinner as well as the following day at Bates Memorial, a partner church of LIA in Louisville, KY.
We ask that you pray for the production of the film and that the end product would be pleasing to the Lord and dignifying to the people we serve.  We also pray that through both screenings the Lord would work in the hearts of the viewers, and that they would seek to engage in our ministry.
It is with great trust and humility we bring these requests to you.  Please email us at info@lifeinabundance.org if you want to know more about these particular events.
Details for both events will soon be further promoted, yet we wanted to take a moment to lift up this time of planning and organizing to the Lord, that He would be at the forefront of these initiatives.