FACT:  62% of the community in Makueni lives below Kenya's poverty level.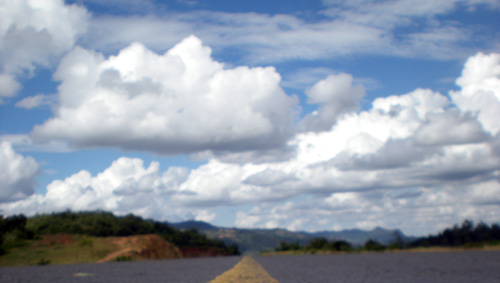 Absolutely beautiful.
A phrase I continually remarked while traveling through the rural parts of Kenya.  It was the contrast of such rich and vibrant colors that stuck with me on our way out to Makueni, Kenya.
The deep blue sky serving as a back drop for the fullest and fluffiest white clouds proved to be almost breath-taking.  It was the rich reddish-orange clay that lined the dirt walls, set beneath green grass and bare trees that will paint this landscape in my mind for years to come.
The thing about this lush and green landscape that was before us however, was the reality that such lushness is not the norm.  And as we drove further out into the sticks we watched the greens turned to browns and our surroundings started to resemble more of a desert than rolling lush hills.
See, I was visiting at the tail end of the "rainy season".  This short period of time during the year, lasting about two months, in which the community will see the extent of its water for the year.  If I was to return merely three months later my surroundings and perception of this community, I was told, would be very different.  I would see only shades of browns and the bright orange clay would no longer be masked by the plants on top.  Outside of the aesthetics however, I would see a community facing some very serious issues such as poor crops and failing businesses, lack of water and lack of food.
A community which actually experiences the instances of drought and understands famine to be something I may never truly know.  As we sat with various families on home visits during our time in the community, and they described what the coming months would hold, it was difficult to grasp.  Some people, like a young man by the name of Sammy, took us on a tour of their land, guiding us through the crops they were currently managing, while explaining how they were fearful of the dry period, and how it would effect the communities day to day activities, how they would cultivate food, and retrieve water.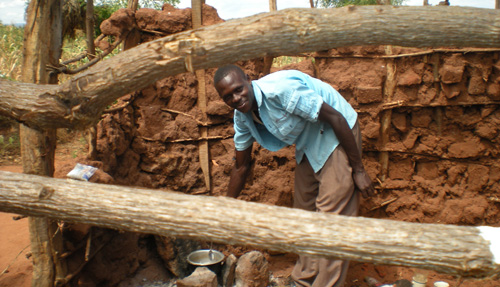 Sammy walked us through some growing stalks of corn and led us to his prized developing pumpkin patch, which at the time had about five decent sized pumpkins.  With the utmost joy he ran over to the patch and grabbed a rather large pumpkin to show off.  As we were about to leave Sammy insisted we take this pumpkin with us as a gift, as we were his guests and he would be honored if we obliged.
It was a truly humbling moment. Sammy had just explained that the chance of having minimal crops to grow, sell and eat in the coming months is a real fear; yet he openly and gladly gave this token with no hesitation.  It was truly a gift of sacrifice, not out of excess.
This point was further reiterated the following day as we sat in a community church meeting in which seven local pastors joined together under one roof, bringing with them some of their congregation.  The pastors were delivering a message that framed this concept of caring for one another as a community.
They addressed the members by saying that though you may not have much, if you have more than your neighbor, if your neighbor in essence has nothing, then you must rise to the occasion to help another out.  The pastors appealed to the congregation by saying that they must trust in the Lord's provision, and it is in that trust we can share our resources, despite the sacrifice it may demand.  Yet again it was this idea of sharing and giving not because it is easy or convenient or even all that feasible, but because it is a sacrifice they should be willing to make for one another.
It is a strange concept to think about it our own lives, in my own life.  It was a time of self reflection understanding this contrast of excess and sacrifice in light of  giving time, energy, money.  Is giving stemming from a place of comfort and out of my excess or am I truly making a sacrifice in these efforts.  It took visiting an impoverished community in the rural part of Kenya to really see what giving and sharing in light of a true sacrifice really means.
Continually, on our home visits, we were asked to pray for the families.  Pray for the Lord's provision in the form of food and water. Pray that these necessities of life would be present and that no would suffer in these times of drought.  Walking away from the community, I felt as though that was a small request for all that they had given me.  I felt that if everyone could have that sort of faith and commitment to our neighbors, how better off everyone would in turn become.
I ask that you join me in praying for those in Makueni.  Pray that their communal efforts, wise words and practices are maintained.  Pray that the Lord would provide for and bless this community, and that their image of sacrificing for one another would be both encouraging and challenging to people around the world.