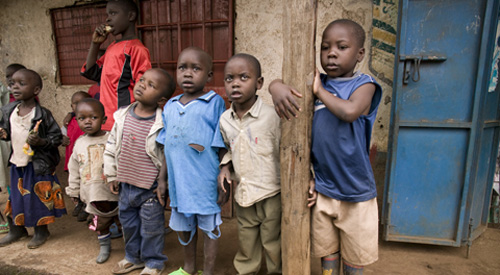 For our prayers this week, I'd like to turn your attention to Africa's second largest slum: Kibera.
For those who have traveled through or spent anytime in Nairobi, Kenya, you likely walked alongside someone who lives in this vast slum community. Furthermore, if you have actually spent time with people where they live, work, and play in Kibera, the experience will not quickly fade. For many years now, LIA-Kenya has been serving to empower local church pastors in this community.
Today, we invite you to join the LIA family in praying for an important ongoing initiative in Kibera, called 'health for income'. We believe that God is going to do a mighty work in Kibera and trust that this program is the beginning of transforming the community for His glory.
Please pray for the specific items identified below:
•    That the churches in the Kibera community will recruit more qualified CHE's   (community health evangelists/educators) to promote the health initiatives from their church community.
•    That the CHE's would be excited and motivated for the work and would be greeted with receptive hearts from those within the community.
•    That we would have the right tools and resources to successfully execute this initiative.
•    That we would remain focused on the plans the Lord has set regarding this program and this His vision and direction would be followed to the fullest.
•    That the CHE's would be able to provide a needed service and find dignity as a result of their hard work.
Lastly please pray for protection, wisdom and strength for the LIA staff involved with this program on a daily basis – George, Daniel and Robert.
We thank God for this wonderful opportunity to advance the kingdom in practical ways, and treasure this opportunity to serve alongside you.